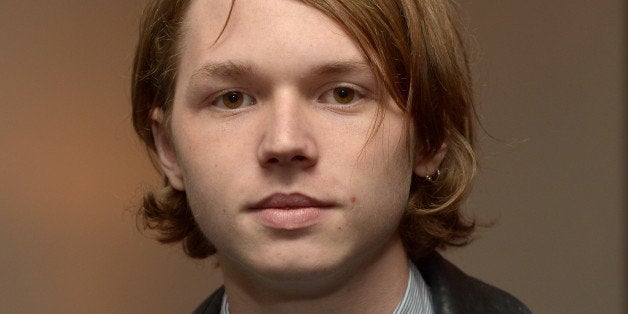 There's new celebrity spawn breaking into Hollywood.
Jack Kilmer, Val Kilmer's son with ex-wife and "Willow" co-star Joanne Whalley, makes his film debut in "Palo Alto," which is currently screening at the 2014 Tribeca Film Festival in New York City. Jack Kilmer, 18, stars in the drama, directed by Gia Coppola and based on the book "Palo Alto: Stories" by James Franco, which focuses on a group of rebellious high school kids in an urban town and their experiences with drugs, alcohol, sex and violence. Kilmer takes on the role of Teddy, who can't seem to stay out of trouble -- thanks to his out-of-control friend Fred (Nat Wolff) -- and struggles to relay his feelings for high school crush, April (Emma Roberts).
HuffPost Entertainment got the chance to sit down with Jack Kilmer and discuss what it's like following in his parents' acting footsteps.
Congrats on the film, it's your big debut!
That's right!
How does it feel?
It feels incredible. I'm so proud of everyone, it's amazing.
How did you come to be in the film?
It was kind of an unusual audition because of the process with Gia. She had written the script and invited me over to read it and to kind of put some of the lines in my own words. She wanted to hear it how I would naturally say it and ask me how it was being 17 and stuff. And then she said, "Okay, why don't we put you on tape doing the same thing." Sort of a cool way for her to have me audition -- and then she offered it to me.
I'm sure you were pumped.
Yeah, I was very excited. I sort of didn't know what to expect at all. And then the cast came together and that was probably when I got most excited -- when the faces came to the characters.
What was it like playing Teddy and how did you relate to him?
I related to him for a lot of reasons. I mean, I have a lot of friends who are great people, but kind of extreme people that would maybe be thought of as bad influences or just kind of reckless, even though they're fascinating. I had a lot of friends like that growing up, which definitely related to Teddy's relationship with Fred, Nat's character. And I definitely related with the relationship with April in that I've always been shy, or not the most forward kind of person, when it comes to that.
Your parents are actors. Did you always want to be an actor or was it something that just sort of happened?
I actually didn't always want to be an actor. It's funny, people asked me as a kid all the time, "Do you want to do what your parents do?" And I always said no, because it's different, I don't know, to be stubborn or something. Because I was a normal kid. But then through this I realized what my parents have been doing their whole lives and I have like a completely different view of acting and I'm kind of really in love with it. It's awesome.
That's great. See, you never know ...
Yeah. I've always been really into movies and I definitely thought I'd be involved with movies at some point. Even it was writing or directing or something and then when we were preparing for "Palo Alto," I kind of discovered a mode of expression that I never thought I would end up doing.
Your dad makes a pretty funny cameo in the film. Did he help you prepare for your role at all?
Yeah, he just kind of said like dad stuff. [Laughs] He's really supportive and he would say like, "You just got to breathe and be super honest and tell the truth and take risks and just have so much fun." And that was kind of it. I'd ask him for advice sometimes, but he also understood that I wanted to figure a lot of it out on my own, because that's kind of just my style.
Did you get to talk to James Franco about the book and how to bring the character to life?
I didn't before the film. It was kind of passed down from him to Gia and Gia to the screenplay. James also really wanted Gia to have her own take on it. Collaborating was something he really wanted to do with the film of his book, like to have somebody else's imprint on it and see what comes of that. So he kind of let Gia put the life into the characters.
What was it like working with Gia on the movie? It was both your debuts.
Yeah, it was cool. She's an awesome person to hang with and be around and really gets, in her own way, everyone to get super into it.
And what was it like playing opposite Nat Wolff and Emma Roberts? Did you get any advice from them on their film experiences?
Definitely. It was cool because they were so enthusiastic about it that they would naturally say things that I would take note of. The way they'd get excited about a scene before we'd do it and the way they would put that into action and actually go through with a certain beat or an idea of how to say something was such a cool learning experience.
Is there anyone you look up to in Hollywood or whose career you admire?
I admire James Franco, I admire somebody like Jack Nicholson. Anyone who just does movies for the sake of making movies and takes big risks.
What kind of movies do you want to do in the future? Do you enjoy doing independent films or would you rather be in blockbusters?
I'd say sticking to the indie films. Anything that would kind of label me or put me into a category is kind of what I want to avoid. I like the idea of being completely free, like having no area that I couldn't cover. I like the idea of being in a huge studio film and vice versa.
Tell me about what's to come for you. What are some of the projects you're doing?
Right now I'm filming a movie called "Len and Company." I play a kid called Max and it goes through with his dad and it's about their relationship … and yeah, that's all for now!
"Palo Alto" opens in limited release on May 9.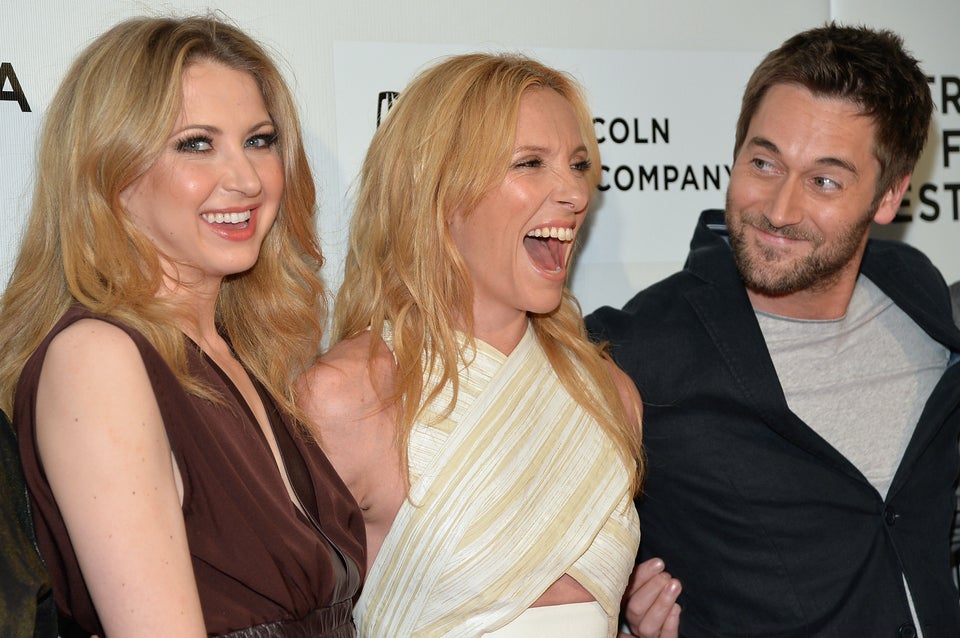 Tribeca Film Festival 2014