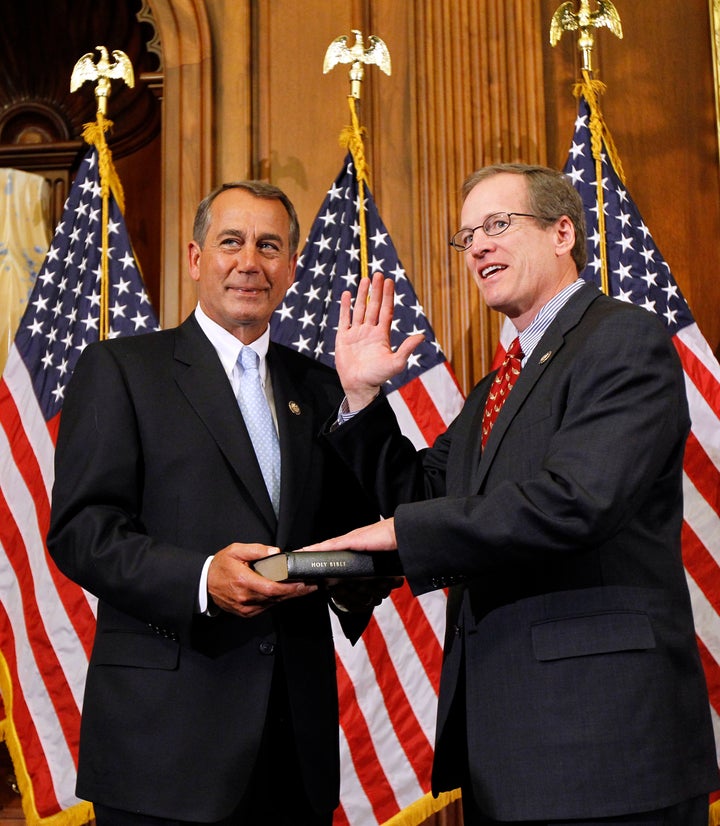 A Republican congressman has proposed drug testing people who apply for unemployment insurance.
The bill by Rep. Jack Kingston (R-Ga.) would require unemployment claimants to pass a drug test if they are identified in an initial screening as having a high probability of drug use.
The proposal comes as Congress is mulling a reauthorization of federal jobless benefits for people out of work six months or longer. House Republicans have been drafting legislation, but the details have not been released.
Michael Steel, a spokesman for House Speaker John Boehner (R-Ohio), said Wednesday that Republican legislation would "reform" unemployment insurance. "We are working on a bill to stop a tax hike, protect Social Security, reform unemployment insurance and create jobs," Steel said.
On Thursday morning, Steel told HuffPost in an email he didn't know whether the forthcoming unemployment legislation would include Kingston's drug testing idea. A spokesman for the Republican leader of the House Ways and Means committee, which oversees unemployment insurance, could not confirm details of the bill.
Kingston cited an overwhelming number of job applicants flunking drug tests as the rationale for his proposal.
"I had an employer tell me of an overwhelming response for job openings," Kingston said in a statement. "There was just one problem: half the people who applied could not even pass a drug test."
Earlier this year, South Carolina Gov. Nikki Haley (R) used an identical anecdote to promote drug testing the jobless. When HuffPost checked the claim, however, it turned out to be completely false -- the employer said it tested only new hires, not applicants. And among new hires, less than 1 percent flunked a drug test. Haley later admitted her claim was bogus, but did not relent in her support for drug testing the unemployed.
Kingston spokesman Chris Crawford declined to provide any information supporting Kingston's anecdote.
Earlier this year, Florida started requiring all welfare applicants to prove they weren't on drugs -- until a federal judge put a stop to the policy on constitutional grounds. And it turned out only 2.5 percent of welfare applicants failed the test, a far lower rate of illicit drug use than the national average of 8.7 percent.
Kingston's release suggests he thinks his approach, which only requires a drug test after a preliminary screening, would pass constitutional muster and cost less money.
Members of Congress have wanted to drug test the jobless before. Last year, Sen. Orrin Hatch (R-Utah) introduced a similar proposal. It received little support.
This story has been updated to include a response from Kingston's spokesman.
Calling all HuffPost superfans!
Sign up for membership to become a founding member and help shape HuffPost's next chapter