Student survivors of the mass shooting at Marjory Stoneman Douglas High School who are taking the fight for gun control to the state and national level don't appreciate seeing their organizing efforts being labeled as a left-wing conspiracy.
"Their sorrow can very easily be hijacked by left-wing groups who have an agenda," former Rep. Jack Kingston (R-Ga.) told CNN's "New Day" on Tuesday, specifically naming billionaire and liberal activist George Soros.
"Do we really think 17-year-olds on their own are going to plan a nationwide rally?" the conservative activist continued.
Incensed students went on the air following Kingston's remarks to defend their activism.
"I think it's very despicable that he would even have the audacity to say that," said student survivor Brandon Abzug. "Especially in the wake of a tragedy we really show who we truly are. Just because we're young we can't make a difference is not right."
Abzug called on Kingston to apologize.
Delaney Tarr, another student survivor, added that that amount of support they've been receiving is "so overwhelming."
"We are being given this platform and it felt wrong not to take advantage of it," she said.
A group of Douglas students became unlikely yet powerful spokespersons for gun reform after Nikolas Cruz, one of their former classmates, shot and killed 17 people.
They stormed Florida's capital, Tallahassee, on Monday to lobby local lawmakers on gun reform measures, and began organizing a nationwide march to be held next month to demand that national legislators work to end gun violence.
Abzug said he came up with a three-point plan that he brought to his state representatives on Monday. It includes a plan to ban assault weapons, the creation of an agency in each state that facilitates interaction between the FBI and local law enforcement, and the mandatory placement of psychologists in every school to "boost the morale of students so that people who are young don't grow up to be so hateful of the world."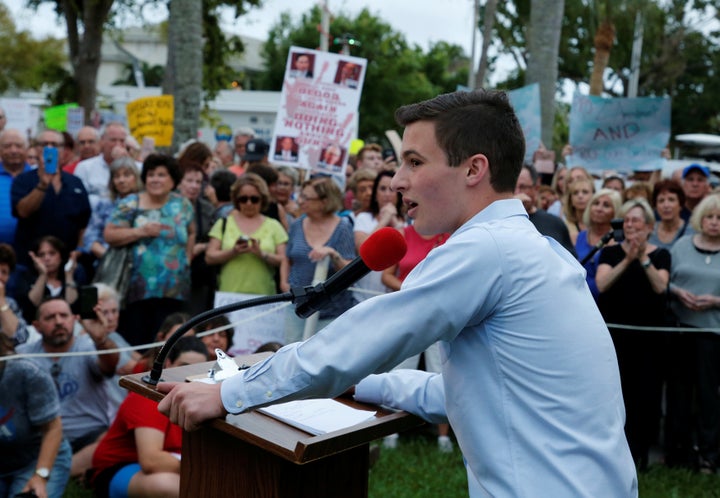 Before You Go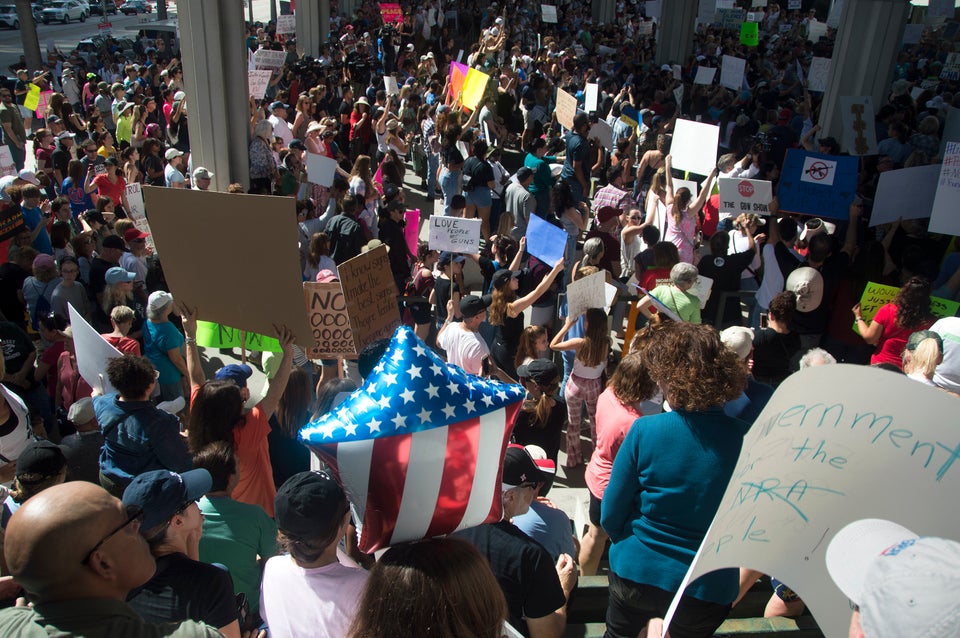 Fort Lauderdale Protest For Gun Control
Popular in the Community