Rep. Jack Kingston (R-Ga.) has taken advantage of another congressional perk he's condemned in the past.
According to expenditure records compiled by the Sunlight Foundation, Kingston has spent $124,613.39 on taxpayer-funded postage since 2009.
But as the Daily Caller notes, Kingston called for an end to franking privileges when he ran for Congress in 1992. The Savannah Morning News reported at the time that Kingston ran on a platform of congressional reforms, including an "end to most franking privileges." And in 1994, he said he didn't use his franking privileges to send mass mailers to constituents, opting to reach them via television instead.
Franking costs come out of each congressional office's annual budget, and cannot be used for fundraising or to garner political support. However, because press releases, questionnaires and other correspondence may be franked, critics say the privilege is an unfair advantage for incumbents running for reelection.
Other lawmakers have come under fire for overuse of the postage perk. A 2012 report found that eight of the top 10 lawmakers spending the most on franked mail were Republican House freshmen -- many of whom campaigned against frivolous government spending.
Kingston, who is vying for his party's nomination in this year's Senate race, faced criticism late last year after suggesting low-income students "sweep the floor of the cafeteria" and perform other manual labor in exchange for receiving free or reduced lunch at school.
"But one of the things I've talked to the secretary of agriculture about: Why don't you have the kids pay a dime, pay a nickel to instill in them that there is, in fact, no such thing as a free lunch? Or maybe sweep the floor of the cafeteria -- and yes, I understand that that would be an administrative problem, and I understand that it would probably lose you money. But think what we would gain as a society in getting people -- getting the myth out of their head that there is such a thing as a free lunch," he said.
But as WSAV 3 reported, Kingston himself has often taken advantage of the free lunches provided to him as a member of Congress. Those lunches included $4,182 in meals expensed by Kingston and his staff for "business purposes," and $4,289.33 in meals from special interest groups.
When asked about the meals by the station, Kingston said the meals provided to him exemplified his "work ethic."
"This is what we need in America," Kingston said. "We need workfare over welfare. I learned a lot when I was 14 and 15 years old doing chores inside and outside the household and as a result i grew up with a good work ethic. ... It's hard in today's society to have a discussion where you want to challenge the status quo because of the 'I gotcha' politics."
Before You Go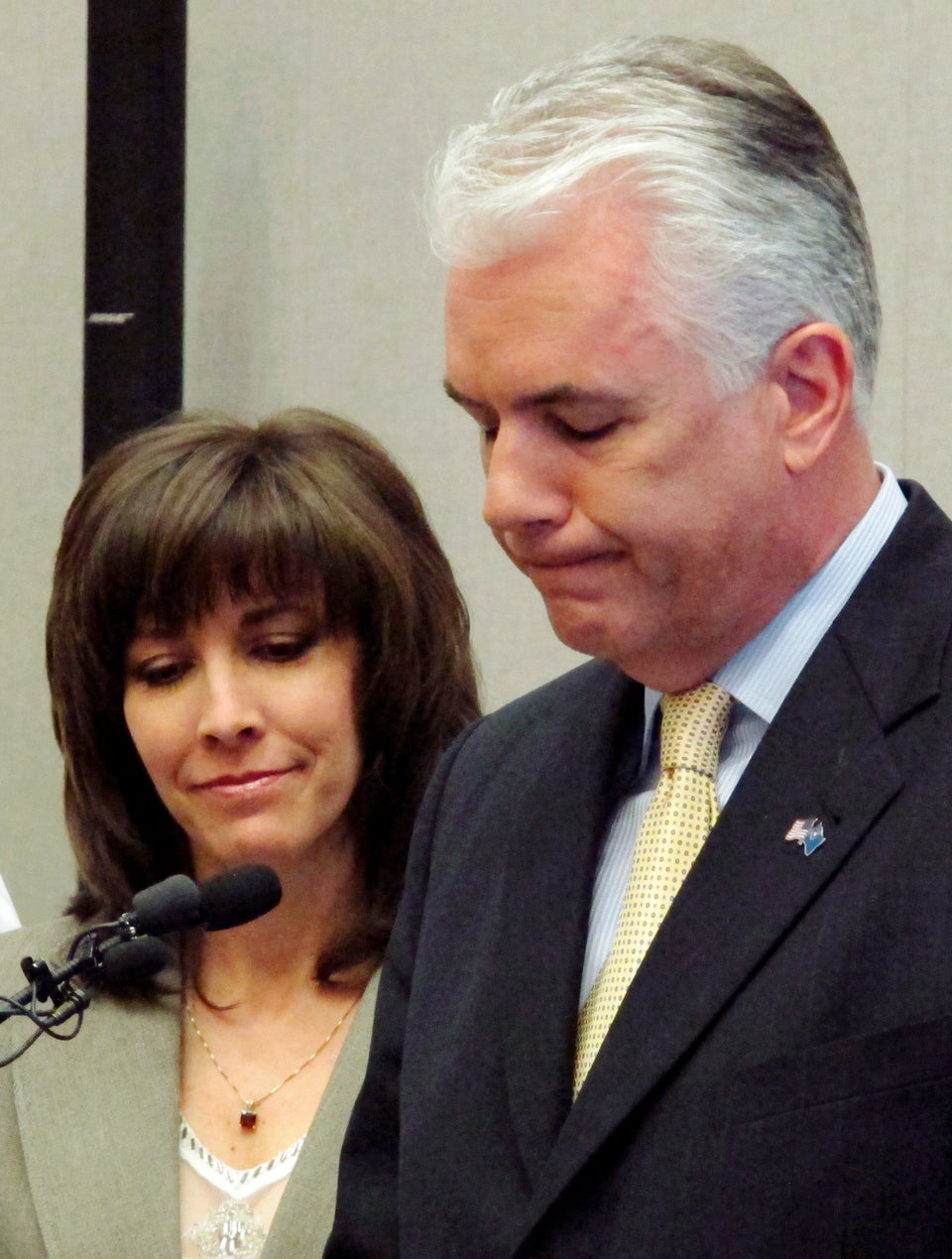 Biggest Political Hypocrites
Popular in the Community