WASHINGTON -- If voters were to catch a glimpse of Rep. Jack Kingston's latest campaign ad, the Georgia Senate hopeful would appear to be just another Republican solidifying his opposition to Obamacare.
In the spot, Kingston receives a fake voicemail from President Barack Obama urging him to "back off" the health care law, pointing out that Kingston voted 40 times to defund it. "Let me be clear," the voice says. "I do not want you in the Senate."
Kingston then faces the camera and proudly states that "a call to stop fighting Obamacare is one call I'll never answer."
The ad is hardly surprising amid a hotly contested Republican primary, with no clear front-runner and seven candidates that range from tea party favorite Rep. Paul Broun to establishment figures like Kingston and businessman David Perdue. The fate of each contender ostensibly hinges on who will emerge as the biggest defender of conservative values and the most committed to dismantling Obamacare.
But for Kingston, assuming the role of the anti-Obamacare standard-bearer is somewhat complicated. Although he has consistently voted to repeal or defund Obamacare, Kingston has, on a number of occasions, deviated from the GOP's full repeal script.
Kingston has introduced his own legislation that does not fully repeal the law but would instead exempt small businesses from the law's requirement that companies with more than 50 full-time workers provide health insurance. While discussing his bill in November, Kingston broke from the usual GOP talking points and said it would be irresponsible to let Obamacare fail.
"A lot of conservatives say, 'Nah, let's just step back and let this thing fall to pieces on its own.' But I don't think that's always the responsible thing to do," Kingston said. "I think we need to be looking for things that improve health care overall for all of us. And if there was something in Obamacare, we need to know about it."
He also noted in February that there were some rules under the law that the business community could support.
"What are the regulations as we implement Obamacare, as America implements Obamacare, who's going to go under it? Who's going to be exempt from it?" Kingston said at a National Federation of Independent Business forum. "One-thousand, two hundred and thirty-one mandates, some of them, we as business people would support, but it's still regulatory uncertainty."
Kingston's reluctance to focus on repealing Obamacare dates back to when it first became law. Nine days after the House of Representatives passed the Affordable Care Act, Kingston told constituents at the College of Coastal Georgia it was important to work across the aisle to strengthen the nation's health care system and outlined some provisions he believed would improve the health care law. The congressman didn't use the word "repeal" even once during an hour-long forum, according to The Brunswick News.
"There are a lot of things in this bill I think you and I certainly like," he said at the time, singling out the requirement that insurance companies cover preexisting conditions.
And yet Chris Crawford, a spokesman for Kingston's campaign, said Monday that Kingston remains staunchly opposed to Obamacare.
"Jack continues to support the full repeal of Obamacare," Crawford told The Huffington Post. "What he said is he's not willing to just wait for the law to collapse under its own weight. If that means plucking it out feather by feather or undermining the law, then that's what he's going to continue doing."
The biggest conundrum for Republicans as they carry their message for full repeal in 2014 is the lack of a GOP alternative. House Republican leaders have pledged a vote on a replacement plan this year, but Speaker John Boehner (R-Ohio) signaled last week his members had yet to coalesce around a proposal.
In Georgia, the Republican message is further complicated by the fact that Michelle Nunn, the likely Democratic nominee, did not vote for the law. Nunn has neither expressed outright support for the law, nor has she attacked it. She has called for a delay of the law's individual mandate, but embraced its Medicaid expansion.
Kingston is perhaps the most cognizant of the need to shift some of the spotlight toward fixing, rather than repealing, the law. Whether Republicans in Georgia agree with him remains to be seen.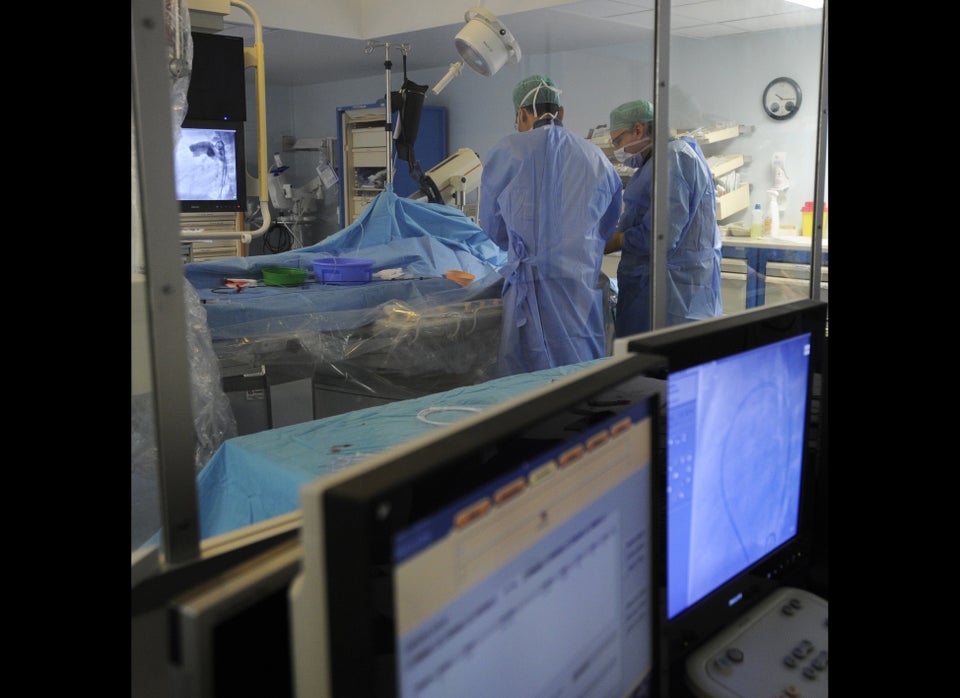 Lies And Distortions Of The Health Care Debate
Popular in the Community