WASHINGTON -- Rep. Jack Kingston (R-Ga.) wants kids to learn early in life that there's no such thing as a free lunch. To make sure they absorb that lesson, he's proposing that low-income children do some manual labor in exchange for their subsidized meals.
Under that program, children from families with incomes at or below 130 percent of the poverty line are eligible for free meals. Students from families with incomes between 130 percent and 185 percent of the poverty level can receive lunches at reduced prices.
But on Saturday, Kingston came out against free lunches, saying that children should have to pay at least a nominal amount or do some work like sweeping cafeteria floors.
"But one of the things I've talked to the secretary of agriculture about: Why don't you have the kids pay a dime, pay a nickel to instill in them that there is, in fact, no such thing as a free lunch? Or maybe sweep the floor of the cafeteria -- and yes, I understand that that would be an administrative problem, and I understand that it would probably lose you money. But think what we would gain as a society in getting people -- getting the myth out of their head that there is such a thing as a free lunch," he said.
Watch Kingston's remarks in the video above.
Besides the "administrative problem," Kingston's plan could create significant embarrassment for low-income children, who would be sweeping cafeteria floors while their wealthier peers did normal kid activities. And while the low-income children would supposedly be learning the lesson of hard work, their wealthier peers would simply be getting a free lunch from their parents.
Asked for additional comment on the congressman's remarks, Kingston spokesman Chris Crawford replied, "It is sad that trying to have a productive conversation about instilling a strong work ethic in the next generation of Americans so quickly devolves into the usual name-calling partisan hysteria. Having worked from a young age himself, Congressman Kingston understands the value of hard work and the important role it plays in shaping young people."
"You say to somebody, you shouldn't go to work before you're what, 14, 16 years of age, fine. You're totally poor. You're in a school that is failing with a teacher that is failing. I've tried for years to have a very simple model," Gingrich said. "Most of these schools ought to get rid of the unionized janitors, have one master janitor and pay local students to take care of the school. The kids would actually do work, they would have cash, they would have pride in the schools, they'd begin the process of rising."
Kingston is running against seven other Republicans in the 2014 primary to replace retiring Sen. Saxby Chambliss (R-Ga.). The winner is expected to face Michelle Nunn, the leading contender on the Democratic side, in the general election.
This story has been updated with comment from Rep. Kingston's spokesman.
CORRECTION: This story earlier stated incorrectly that Kingston is a member of the House Agriculture Committee.
Before You Go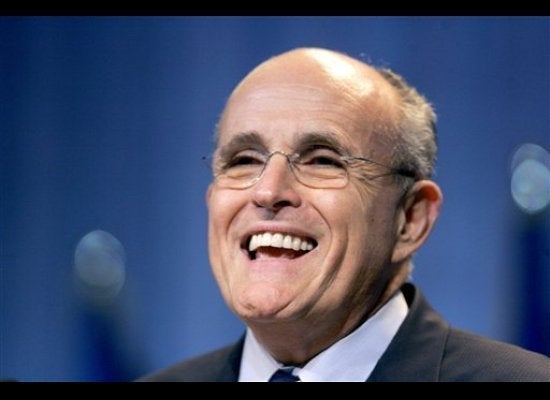 Out-Of-Touch Politicians
Popular in the Community