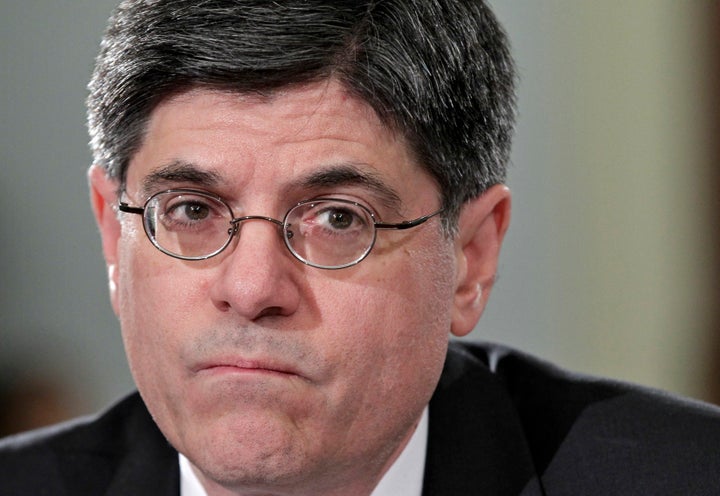 As President Barack Obama's new White House chief of staff, ex-banker Jacob Lew assumes a powerful position at the height of a Washington battle over the future of bank trading divisions like the one he used to run.
For most of his three-decade career, Lew has worked in government, most recently as head of the Office of Management and Budget, where he was praised by both parties. But he took a three-year break from public service during one of the most calamitous economic stretches in modern U.S. history at Citigroup, where in 2008 he ran Citi Alternative Investments, the bank's then-$54 billion proprietary trading, hedge fund and private equity unit.
Those types of bank units are now an endangered species on Wall Street. The "Volcker Rule," a signature piece of the Dodd-Frank financial overhaul law, curtails trading that banks do for their own accounts. It also prevents banks that take customer deposits from owning private equity and hedge funds. Former Federal Reserve chief Paul Volcker advocated for such limits as a way to reduce risk-taking at the nation's largest financial institutions.
Like with so much else in the sprawling piece of legislation, Congress left most details to Washington regulators. Lew will step into his new job as Washington lobbyists are furiously trying to influence how the Volcker Rule is implemented. At stake, potentially, are billions in bank profits.
The rule-making process is supposed to be independent of presidential influence, but as top aide to the president, Lew would likely be privy to any discussions about financial reform.
Lew left Citigroup before Dodd-Frank was passed, and there is no indication that he would use his new position of influence to try to weaken a provision that Obama has publicly supported. Obama has called the Volcker Rule "simple and common sense reform" in the face of "an army of industry lobbyists from Wall Street."
At a press briefing Tuesday, White House spokesman Jay Carney, in response to a reporter's question, said Lew's time at Citigroup is part of a "very broad resume." He noted that Lew was a management executive at Citi, not an investment advisor.
Kenneth Baer, a spokesman for the government budget office, said in a statement: "Jack Lew was leading the effort just a few short weeks ago to make sure Wall Street reform was fully funded by Congress -- and it was. He shares the president's deep commitment that we need to fully implement the law so that we do not see a replay of the actions that led to the financial crisis and recession and so that middle-class families are protected from being misled and misinformed in their financial decisions."
Marcus Stanley, policy director for Americans for Financial Reform, a consumer advocacy group, did not want to comment on Lew specifically. But he said the ascension of another official with big bank experience is a sign that the revolving door between Wall Street and Washington continues to swing.
"Many political elites in both parties have moved through Wall Street," Stanley said. "In some cases, they worked at the same institutions as those lobbying against effective implementation of Dodd-Frank. I hope and expect that in a government role they can set that past aside and implement the law as written."
William Daley, whom Lew is replacing as chief of staff, previously worked at JPMorgan Chase & Co.
The White House declined to comment and would not make Lew available to discuss his Citigroup experience.
For the past year and a half, banks like Citigroup, where Lew worked from 2006 to 2009, have spent millions to weaken the Volcker Rule. In 2010, Citigroup spent $4.1 million on all lobbying, including the Volcker Rule. The U.S. Public Interest Research Group, an organization leading the push for a strict interpretation of the rule, spent just over $200,000 on lobbying.
Banks have also outgunned consumer groups in the battle for meetings with regulators. During the 14 months leading up to October 11, 2011, when the rule was proposed, financial institution representatives met with the five federal regulators hashing out the new provision 347 times, according to a recent analysis by Kimberly Krawiec, a professor at Duke University. Public interest, labor, and other pro-consumer advocacy organizations had 18 meetings.
All told, financial institutions commanded 78 percent of all meetings, Krawiec's analysis found.
As The Huffington Post previously reported, Lew's unit lost gobs of money as the market soured. In the first quarter of 2008 alone, the unit lost $509 million. The company stopped publicly disclosing the unit's performance soon thereafter, but the division that absorbed Alternative Investments lost $20.1 billion in 2008, according to the bank's filings with the Securities and Exchange Commission.
The unit also invested in a hedge fund that bet the housing market would collapse, according to the previous report. Citi paid Lew $1.1 million for his year at Alternative Investments, according to an ethics disclosure report filed in January 2009. He was also eligible for an undisclosed bonus.

Some public interest groups, sensitive to any event that could hurt their cause, said they are worried.
"It is chilling that during the most intense time for the soul of American banking that Obama would choose a Volcker Rule-related hedge fund manager as one of his chief advisers," said Bart Naylor, an analyst at Public Citizen, which has also lobbied on financial reform.
Naylor added that Lew possesses "impressive credentials and commitment to public service." He said he hopes Lew's banking background will lead him to ensure that the Volcker Rule is adopted "robustly."
A public comment period on the proposed Volcker Rule ends Feb. 13. Implementation of the rule raises hundreds of nuances, but the debate centers on how much latitude a bank has when "making a market" by buying and selling investments in anticipation of customer demand.
This article has been updated to include a comment from an OMB spokesman.

Popular in the Community