 Jack Lew, likely the next Treasury secretary, may be a lot of things: budget maven, cool negotiator, native New Yorker, weird handwriter. But he is not a financial regulator.
That suggests financial reform will not be nearly as much of a priority in President Obama's second term as the federal budget, Lew's specialty. And that disappoints those who fear the impulse to safeguard Main Street from Wall Street is waning as the financial crisis fades from memory.
"Lew is the best we can hope for -- very smart, very fair-minded. But he isn't an expert in markets," said University of Maryland law professor Mike Greenberger, former director of the division of trading and markets at the Commodity Futures Trading Commission and a frequent advocate for reform. "I think there's too much emphasis on budget reform and not enough on what happens if we have another kind of crash, which is certainly not out of the realm of possibility."
Numerous news outlets have reported that Obama will name Lew, currently the White House chief of staff, to the Treasury post, possibly as soon as Thursday. As the head of Treasury, Lew will play a big role in negotiations over the debt ceiling and federal budget, after years of working on that issue for Presidents Clinton and Obama.
But he will also be one of the nation's top financial regulators, a position for which he is admittedly not as well prepared. Lew worked briefly for Citigroup between jobs in government, but he had administrative roles there. When asked about his views on the financial crisis at his Senate confirmation hearing to run Obama's Office of Management and Budget in 2010, he admitted he didn't consider himself "an expert in some of these aspects of the financial industry."
"There's little cause for hope that he is going to aggressively use that position [as Treasury secretary] to help effect the types of meaningful reform necessary to protect the financial system from the power and influence of the largest banks," said former financial-crisis bailout watchdog Neil Barofsky, "but I hope to be proven wrong."
As previous reports from The Huffington Post have noted, Lew declared at the 2010 Senate hearing that he didn't think financial deregulation led to the financial crisis, saying the real problem was banks taking too many risks with bizarre derivatives.
"I don't believe that deregulation was the proximate cause," he said, adding, "I would defer to others who are more expert about the industry to try and parse it better than that."
The use of the legalistic term "proximate cause" is a hedge, suggesting deregulation may have contributed to the crisis but was not the primary cause. But many argue that, without bank deregulation and lax regulation in the decades leading up to the crisis, banks would not nearly have been able to take the risks they took with those bizarre derivatives, nor would those risks have been large enough to nearly brought down the financial system.
As The Huffington Post detailed exhaustively in 2010, Lew's position is at odds with the position of his own Democratic Party and many regulators.
Lew, in contrast, was "very much toeing the establishment line," said Barofsky, "the Wall Street line, that it was unnecessary to go back to the types of common-sense protections that served us so well after the Great Depression for so many decades."
Before You Go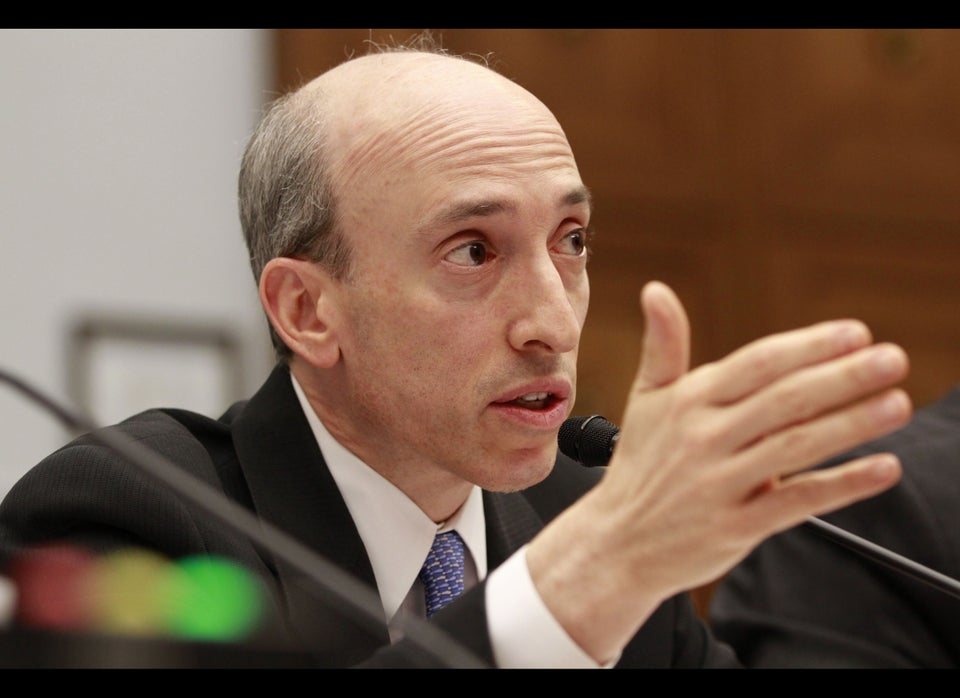 Wall Street's Amazing Revolving Door
Popular in the Community