WASHINGTON -- Treasury Secretary Jack Lew was on Capitol Hill Tuesday to testify about his department's annual budget, but some House Republicans were jonesing for a conversation about weed.
"Mr. Secretary, let me ask you about marijuana," Rep. Hal Rogers (R-Ky.) said during a subcommittee hearing for the House Appropriations Committee, which he chairs.
Rogers questioned whether it was "wise" for the federal government to issue guidance to banks earlier this year on how to process marijuana sales in Colorado and Washington, where recreational marijuana use is now legal. The administration released the guidelines to reassure banks that they won't be punished for doing business with legitimate marijuana shops in states that have legalized sales, even though marijuana is still illegal federally.
The guidance requires banks to vigorously monitor their business with marijuana dispensaries. It doesn't grant them immunity from prosecution, but it directs prosecutors to prioritize cases where financial institutions aren't following the guidance.
"The issuance of a green light for banking institutions to do business with these illegal marijuana shops and subsequent action by the Treasury Department to, in effect, rubber stamp that, gives me some pause," Rogers said. "This is still an illegal product in practically every state."
Lew acknowledged that the issue is "complicated," but said the administration is trying to create a more transparent process in order to stem the proliferation of cash-only businesses, which would be far more difficult to monitor for violations of federal and state laws.
"The risk of cash transactions is actually something that we were quite concerned about," Lew said. "We thought that the clarity, bringing it into daylight, was a better solution."
"What about cocaine dealers?" Rogers asked. "Shouldn't they be given the same break?"
"I'm not aware of any state that has legalized, you know, activity in that area," Lew said.
Rep. Mario Diaz-Balart (R-Fla.) pressed Lew on whether the administration's guidelines "at least" state that marijuana is illegal under federal law. Lew said that isn't necessary.
"Our guidelines in no way change federal law," Lew said. "The DOJ's guidelines make clear what their prosecutorial priorities are."
Lew continued on to say that the guidelines have already helped increase the transparency of marijuana sales in Colorado and Washington. He said banks have submitted a number of "suspicious activity reports," which allow the administration to pinpoint transactions that may violate federal and state laws.
To be sure, the banking industry has largely scoffed at the administration's guidance, saying it doesn't do nearly enough to ensure they are protected from prosecution.
"After a series of red lights, we expected this guidance to be a yellow one," Don Childears, president and CEO of the Colorado Bankers Association, told The Huffington Post in February. "This isn't close to that. At best, this amounts to 'serve these customers at your own risk' and it emphasizes all of the risks. This light is red."
Before You Go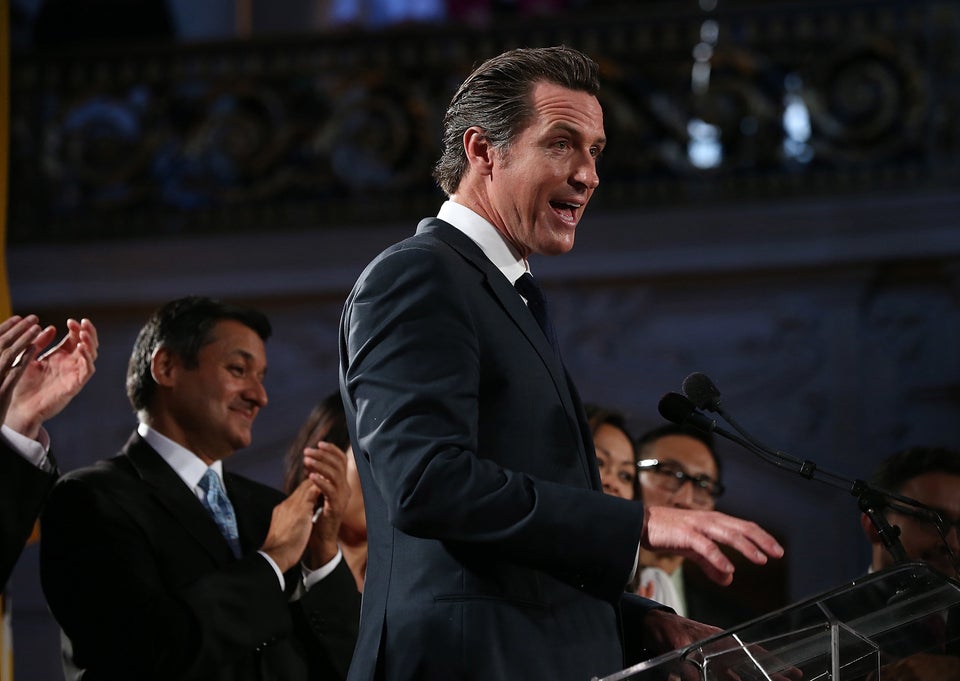 Politicians On Pot
Popular in the Community