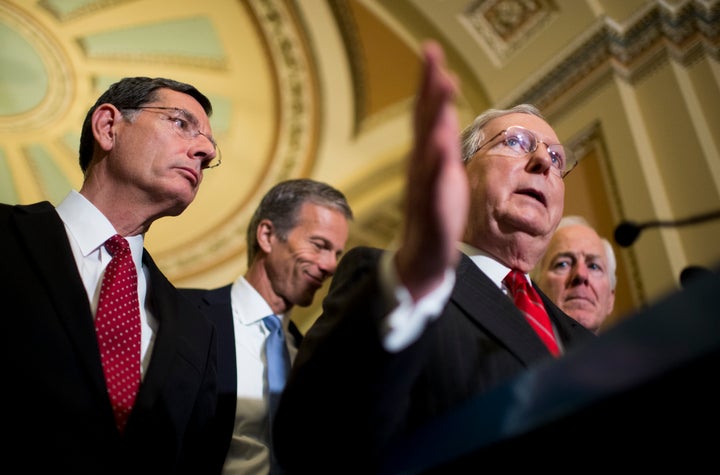 WASHINGTON -- Treasury Secretary Jack Lew sounded the alarm Monday on the looming deadline for the Senate to pass legislation to help Puerto Rico with its debt crisis.
The commonwealth owes a $2 billion debt payment on July 1, and its government has said it will default. Without action, Puerto Rico could be exposed to a flurry of lawsuits, which could lead to hospital closures and squeeze the island's police force, education system and other services.
The House has passed a bill to help the island restructure its debt, but the Senate has yet to vote on it. McConnell has said the upper chamber will vote this week, but given the limited time left -- and indication from Democrats that they want amendments -- things could get tricky. The bill includes a provision that puts a temporary stay on any litigation against the government of Puerto Rico, and it would go into effect the moment the president signs the legislation.
In a letter to Senate Majority Leader Mitch McConnell (R-Ky.) on Monday, Lew said the Senate needs to take up the bill "immediately."
"On July 1 -- only four days from now -- the crisis in Puerto Rico will ratchet up to an even higher level," Lew said.
"In the event of default, and if creditor lawsuits are successful, a judge could immediately order Puerto Rico to pay creditors over essential services such as health, education, and public safety," Lew wrote. "This could force Puerto Rico to lay off police officers, shut down public transit, or close a hospital. Even a retroactive stay on litigation passed by Congress a few days later would not reverse such a court order."
"The future of Puerto Rico is hanging from a thread," Puerto Rico Gov. Alejando García Padilla said on Friday. "While our creditors continue to sue the Commonwealth with the intention of collecting their balances, 45 percent of the Puerto Rican people live under the poverty level. There is no alternative to this measure."
Neither Republicans nor Democrats are happy with the bill, which would establish an oversight board to work with the commonwealth on restructuring. Last week, Lew met with Senate Democrats to answer questions about the text. Following the meeting, many seemed unconvinced, and Senate Minority Leader Harry Reid (D-Nev.) said he has "serious concerns" about the bill, and "at the very minimum we need some amendments." Opening the legislation to amendments, however, could drag out debate further.
"While we do not know the full ramifications if Congress fails to act before the end of the month, we know for certain that it is the 3.5 million American citizens who live in Puerto Rico who will be further harmed," Lew said in the letter to McConnell.
Calling all HuffPost superfans!
Sign up for membership to become a founding member and help shape HuffPost's next chapter
BEFORE YOU GO
PHOTO GALLERY
Puerto Rico's Debt Crisis