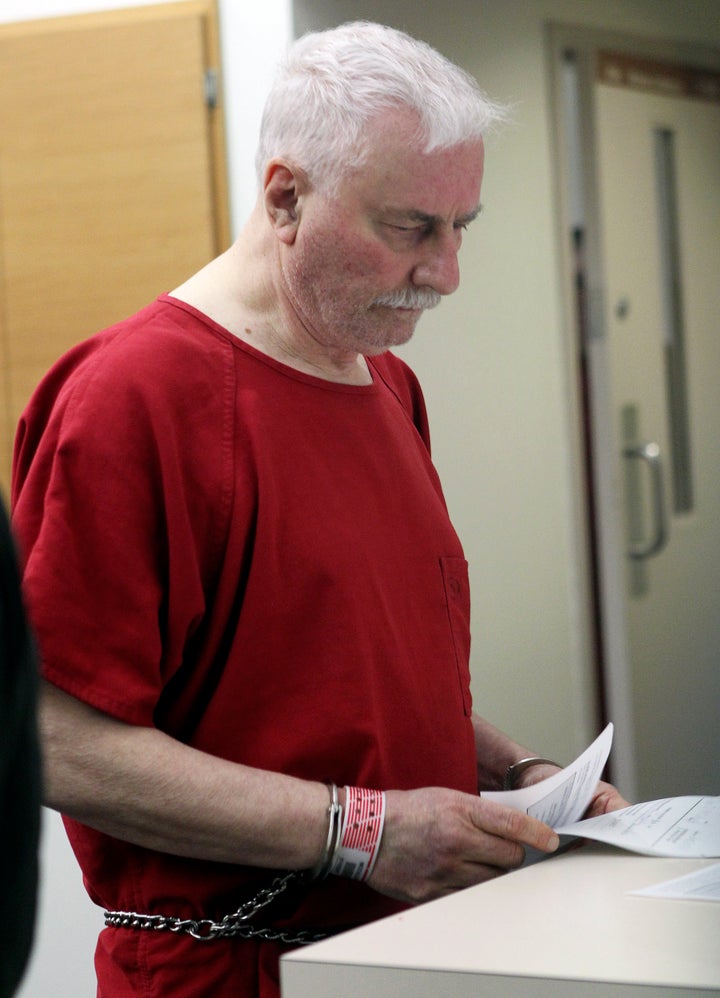 CHICAGO (Reuters) - A man convicted in 2012 for kidnapping and murdering a 7-year-old girl in 1957 was released from prison by a judge on Friday and his life sentence annulled based on previously unknown evidence that pointed to his innocence.
DeKalb County Circuit Court Judge William Brady also granted Jack McCullough's request for a new trial. The judge ordered McCullough to remain in Illinois while he was free on bond.
McCullough was convicted of killing Maria Ridulph, who disappeared in December 1957 while playing near her home in Sycamore, Illinois, about 65 miles west of Chicago. Her body was found about four months later and the case remained unsolved.
McCullough, now 76, was a teenager when Ridulph went missing and was an early suspect. He told investigators he was on a train from Rockford in northern Illinois to Chicago, when the girl disappeared. He later joined the military, moved to Washington state and became a policeman in Lacey, a town east of Olympia.
The Ridulph case had been reopened after a former girlfriend of McCullough contacted investigators in 2010. She had found what she said was McCullough's unused train ticket from Rockford to Chicago on the day Ridulph disappeared, a Washington state newspaper said. McCullough was arrested in 2011 and he said he was innocent.
This week, DeKalb County State's Attorney Richard Schmack filed a petition to toss out McCullough's conviction and McCullough's lawyers requested a new trial, court documents said.
The requests followed Schmack's six-month review of evidence and a statement in March that said thousands of pages of improperly excluded police reports pointed to McCullough's innocence.
Records showed McCullough was in and around a Rockford post office when Ridulph disappeared, making a call from a pay phone and contacting a U.S. Air Force recruiting station, Schmuck said. The shortest distance from Sycamore to the Rockford post office is 35 miles, he said.
"It is a manifest impossibility" for McCullough to have been in Sycamore when Ridulph disappeared and also make a phone call in Rockford, Schmack said. In addition, McCullough was mistakenly identified in a photo lineup that "was suggestive in the extreme," Schmack said.
McCullough's lawyers could not immediately be reached for comment after his release on Friday.
In 2012, the DeKalb County State's Attorney's office called McCullough's sentence "appropriate for a defendant who stands convicted of this brutal crime."
CORRECTION: This article has been updated to reflect that Rockford is in northern Illinois, not southern, and with the correct spelling of the name of DeKalb County State's Attorney, Richard Schmack.
(Reporting by Suzannah Gonzales; editing by Grant McCool)
Related
Popular in the Community