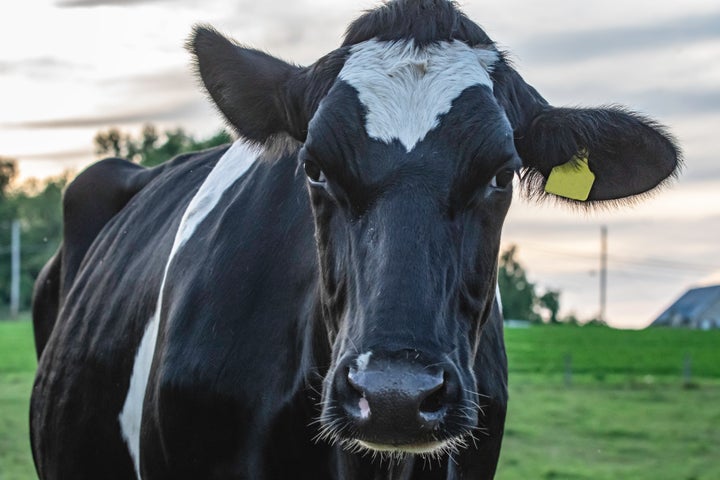 A Republican state lawmaker in Idaho is in a world of trouble since he claimed to be some kind of expert on women's reproductive issues because he has worked with cows.
"I've milked a few cows, spent most of my time walking behind lines of cows, so if you want some ideas on repro and the women's health thing, I have some definite opinions," freshman Rep. Jack Nelsen, a retired dairy farmer, said earlier this week when introducing himself to the state's House Agriculture Committee, according to the Idaho State Journal.
The responding fury was so searing that Nelsen later apologized for his comments, which he admitted were "inappropriate."
"The women in my life have taught me strength, resilience, integrity, hard work, joy, and love. I absolutely respect women, and the right to choose their own healthcare," Nelsen said in a statement Thursday. He said his comments "completely missed the mark," adding: "I'm embarrassed ... I am deeply sorry."
Just hours before the apology The Idaho Statesman newspaper singed Nelsen in an editorial for making the state a "laughingstock."
"Not only were his comments offensive and embarrassing, they were odd, given that he was simply introducing himself to the House Agriculture Committee," stated the editorial. "This was how he chose to introduce himself, by comparing women's health care with milking a cow?"
It's particularly worrying because the state might consider further restricting women's reproductive rights in the wake of the U.S. Supreme Court's decision last year that jettisoned the abortion rights established in Roe v. Wade, the editorial noted.
"It's scary to think that someone like Nelsen, who fancies himself an expert on 'the women's health thing' because he's 'spent most of my time walking behind a line of cows,' will have a seat at the table when deciding such matters," the editorial lamented.
It "would be nice if men like Nelsen would demonstrate a bit of humility and decency, and not paint themselves as experts in women's health care — which they certainly are not," the editorial added. "It would also be nice if they kept their mouths shut a little more, didn't insult women and saved Idaho from national embarrassment."
The newspaper updated the editorial following Nelsen's apology. But the editorial board wasn't particularly reassured.
It "appreciated" Nelsen's apology. But it also noted that he may be simply following a "playbook that's proven successful in the past: Say something stupid, apologize contritely and then continue to vote in a manner that comports with the underlying attitude that your words conveyed."
Popular in the Community