On May 30, Colorado's Civil Rights Commission upheld a December 2013 ruling which found that Masterpiece Cakeshop owner Jack Phillips had discriminated against Dave Mullins and Charlie Craig when he denied their request for a wedding cake in 2012. Phillips, a devout Christian, had argued that the decision violated his First Amendment rights to free speech and free exercise of his religion.
"My issue is that I don't want to be forced to participate in a same-sex wedding," Phillips told CBS Denver, noting that he had "no problem" with preparing cakes and other sweets for lesbian, gay, bisexual and transgender (LGBT) customers in other circumstances.
Phillips' latest remarks echo those he's made in previous interviews. "I do what I do because I love doing what I do and I believe it's what God's designed for me to do," he told Fox News' Elisabeth Hasselbeck via Raw Story in December. "I don't feel that I should participate in their wedding, and when I do a cake, I feel like I'm participating in the ceremony or the event or the celebration that the cake is for."
He then added, "My priorities would be towards my faith rather than towards my safety or security."
Mullins and Craig were married in Massachusetts and wanted a wedding cake for a reception to celebrate their union in Colorado, where same-sex marriage is not legal.
Before You Go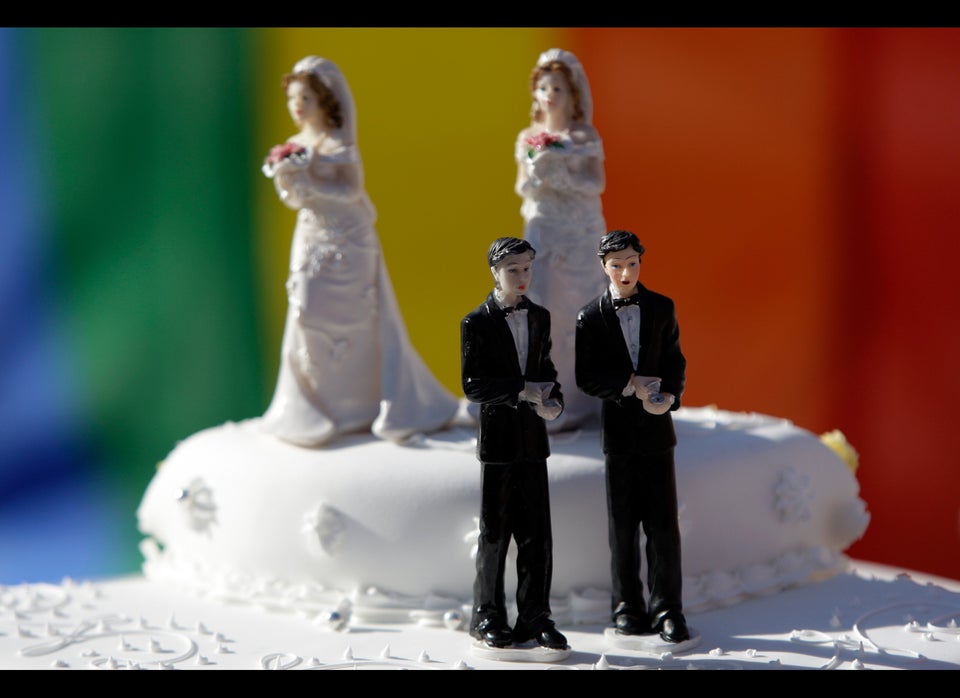 LBGT Service Cases
Popular in the Community