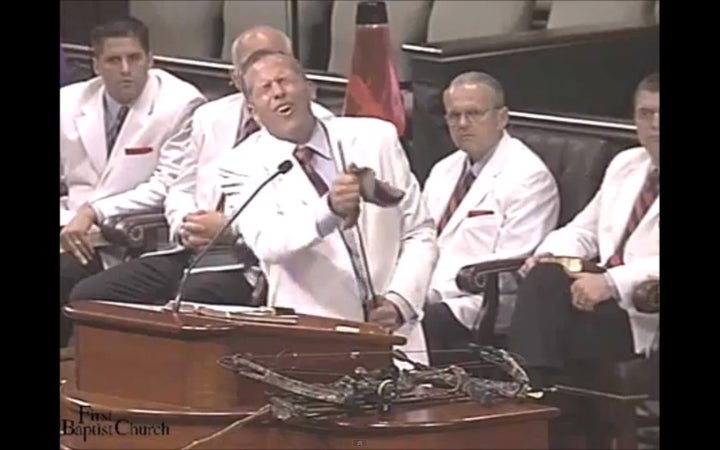 A disgraced Indiana megachurch leader who seduced his teenage parishioner evidently told her Jesus wanted them to have sex.
"In our 'fantasy talk,' you have affectionately spoken of being 'my wife,'" Schaap wrote in one letter, according to the Chicago Sun-Times. "That is exactly what Christ desires for us. He wants to marry us + become eternal lovers!"
WATCH Schaap's sermon in the video below
Schaap, 55, was fired by his church in July, according to the Associated Press. He eventually pleaded guilty to the federal charge of taking a minor across state lines with intent to engage in criminal sexual activity.
The scandal has shocked the Hammond church's 15,000 members, who elected Schaap their pastor in 2001. The father of two was described as a "magnetic" and "charismatic" preacher, according to CBS. He was also married to the daughter of the church's former pastor.
The inappropriate relationship between Schaap and the 17-year-old, however, was discovered when a church deacon saw on Schaap's cellphone a picture of Schaap and the teenager kissing. According to court documents the relationship began when the victim was one week shy of her 17th birthday.
"I'm surprised that this happened," former church member Cherise Williams told Fox Chicago affiliate WFLD 32 back in July. "The pastor made an error - obviously made a mistake ... He was a charismatic leader, and he helped a lot of people in their struggles. Obviously there's still a fondness there for him. The one thing we want to be sure we bring is reconciliation to him and his wife."
"He told me to confide in him, to trust him, and he made me feel safe and comfortable around him as a man of God," she wrote in a letter to the court, according to the Sun-Times. "(Schaap) preyed on that trust and my vulnerability."
Prosecutors said Schaap "groomed" the girl before becoming intimate with her, counseling her and texting with her frequently -- 662 times in one month, according to phone records.
Sentencing in the case was schedule for Thursday.
WATCH Former First Baptist Church pastor Jack Schaap preaching an energetic sermon incorporating hunting implements at his church's 2010 Youth Conference.
Before You Go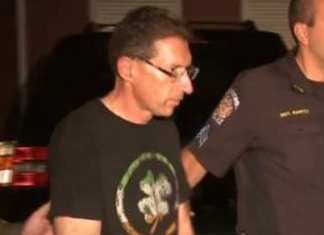 Priests And Sexual Abuse
Popular in the Community