Mic canceled Smith's contract, a spokesperson for the site told HuffPost on Tuesday.
Smith was suspended in July amid "an internal investigation relating to alleged mistreatment of women," according to a Jezebel article published on Monday. He was allowed to return to his job after an internal review found "no evidence that Jack had behaved improperly at Mic," executive news director Kerry Lauerman told Jezebel on Sept. 18.
But Monday's Jezebel report details what Lauerman described as "multiple, disturbing allegations." 
"All of these women accuse Smith of behavior they variously describe as emotional abuse, manipulation, and gaslighting," wrote Jezebel Editor-in-Chief Julianne Escobedo Shepherd. "Three of these women say independently of one another that these tactics led to coercive sex." 
Lauerman sent a message to Mic staff Monday night:
"An update from the leadership team: Because of the multiple, disturbing allegations made in this story against Jack Smith, we have terminated our contract with him, effective immediately. This is not a decision we have taken lightly, and we'll have more to say in the coming days, but wanted to let the staff know of our decision tonight, given the nature. Please feel free to reach out with questions or concerns in the meantime."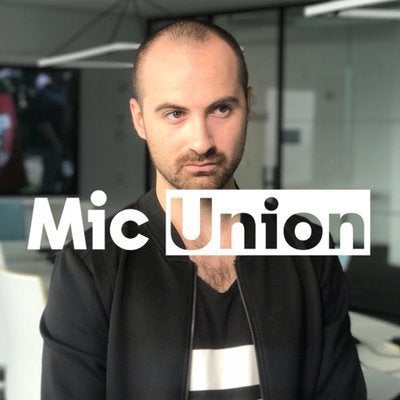 The Jezebel article quotes women who had relationships with Smith. One, Erica Kay, said Smith "employed tactics of control and manipulation" and refused to have sex with her unless she wore eye makeup.  
Another, called Judith in the article, told the publication that she "was always [afraid of him] on some level, because I justified not cutting him out of my life because I kept thinking, 'We're in the same field, or I'm trying to be, and I'm not trying to make enemies for myself. I know that he could easily poison the well.'"
The article explained there's no evidence that Smith ever tried to "poison the well," but his "prominent position in media circles was nonetheless a deterrent to Judith speaking out."
A woman Jezebel called Jenny said she had a consensual sexual relationship with Smith, but he choked her without permission at one point. She described his behavior as "pervasively manipulative and undermining."
Smith did not respond to HuffPost's request for comment. He declined to comment to Jezebel. His attorney, Rose Meade Hart, sent Jezebel a cease and desist letter in July threatening a defamation lawsuit if the allegations were published. 
The labor union representing Mic's editorial staff said in a statement it was "appalled by the accounts given in an article. We stand in solidarity with the victims of sexual assault and harassment. We are meeting as a union to decide on a further response."
Other people on social media also had comments:
Calling all HuffPost superfans!
Sign up for membership to become a founding member and help shape HuffPost's next chapter