 Oct 9 (Reuters) - Jack Welch, the former chairman of General Electric who sparked an outcry with a tweet last week suggesting the White House manipulated job numbers for political gain, is no longer writing for Reuters or Fortune.
Welch, who co-wrote a column with his wife Suzy Welch, said he is terminating the contract because they could get better "traction" elsewhere, according to Fortune.
Reuters Editor-in-Chief Stephen Adler confirmed the couple will no longer be writing for Reuters.
A spokesperson for Welch declined to comment.
Welch took to Twitter on Friday, after the Labor Department reported that the unemployment rate fell in September to a near four-year low. He alleged that President Barack Obama's administration rigged the numbers.
"Unbelievable jobs numbers ... these Chicago guys will do anything ... can't debate so change numbers," Welch tweeted. Obama formerly served as a senator from Illinois, and his campaign headquarters is in Chicago.
Welch said on Friday he is not "accusing anyone of anything." But he stood by his tweet.
Several news outlets including Reuters, Fortune, Bloomberg, the Wall Street Journal and the New York Times covered the reaction to Welch's jobs tweet.
Welch began writing a bi-weekly column with Reuters in January. Time Warner Inc's Fortune also published the columns.

Related
Before You Go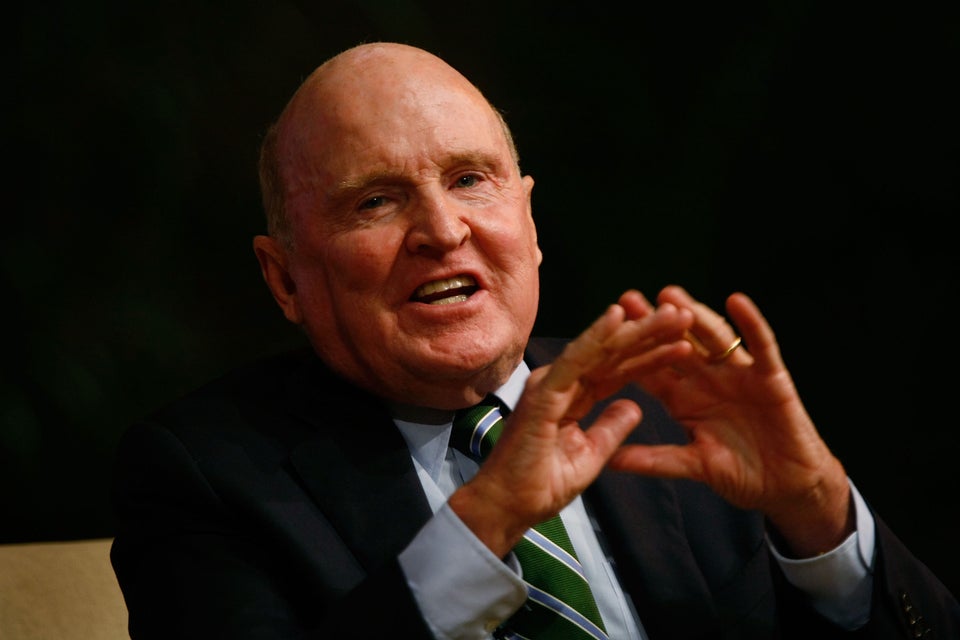 Economic Conspiracy Theorists
Popular in the Community