 No one would expect rocker Jack White to be the biggest fan of celeb culture. But in his recent interview with Esquire UK, he detailed just how much celebrity obsession annoys him.
The former White Stripes front man told Esquire that the quest to become a celebrity has led many in the public eye to seek ways to seem more relatable -- leading to an image of normalcy he finds unrealistic.
UPDATE: White has released a statement clarifying back his comments and suggesting they were taken out of context. He also salutes Lady Gaga for her work on gay rights: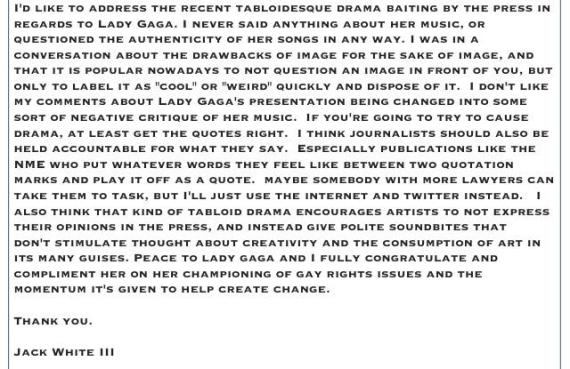 The original article continues below.
"The goal of modern celebrity is to make yourself into the lowest common denominator," said White. "'Hey, I'm a guy just like you. I like a beer, a football game.' Especially in reality television, you'll see people will go so far as to make a fool out of themselves just to prove that."
"I don't think she lives it because it's all artifice" said White. "It's all image with no meaning behind it. You can't sink your teeth into it. It's a sound bite. It's very of this age, because that's what people want.They want a Twitter line, a jpeg, an MP3."
White also spoke of dislike for Twitter, an outlet he feels celebs overuse.
"I think the only people who should have [Twitter accounts] are comedians. Because it's all about one-liners,' he explained. 'You don't want Gore Vidal telling you, 'I'm doing my dishes right now."
White and Meg White dissolved their band The White Stripes in 2011. Still, White told Esquire that he will "will always miss The White Stripes."
White faced controversy back in September when he abruptly stormed off the stage only 45 minutes into his sold out show at New York's Radio City Music Hall. The show ended early and a crowd of over 100 fans surrounded the backstage exit in protest.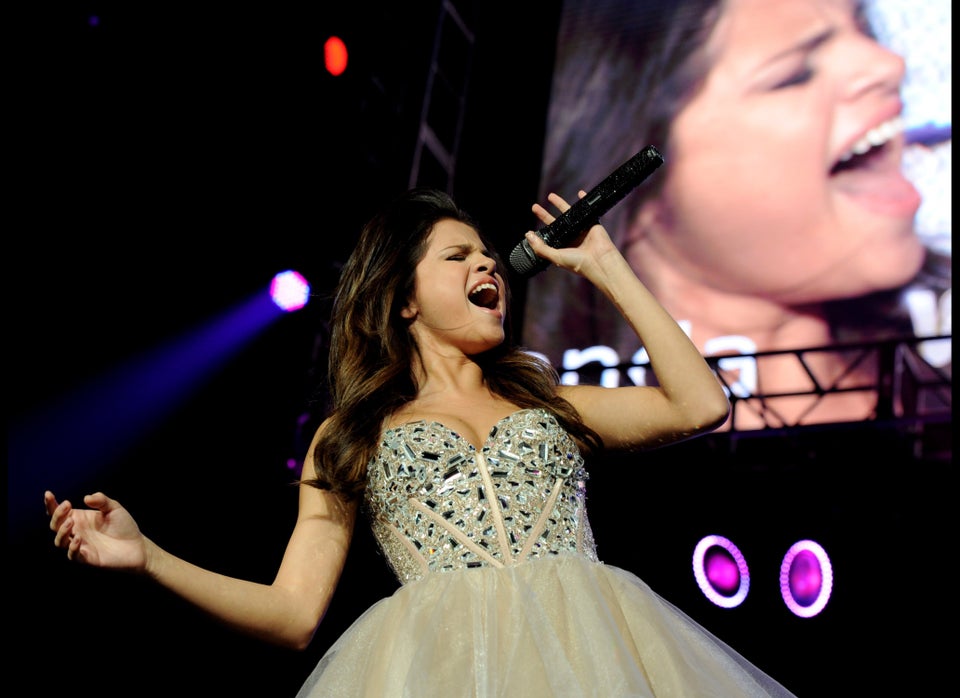 Stars In Concert
Popular in the Community