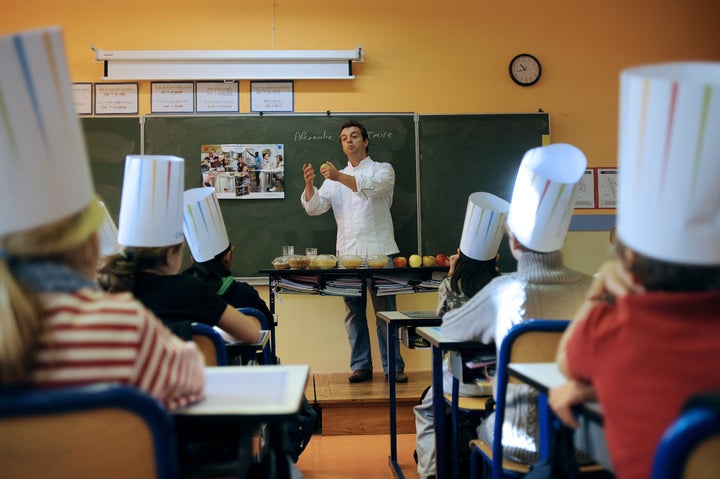 For most young boys, cooking shows are hardly a top choice for television entertainment.
But for Jack Witherspoon, who at 6-years-old was lying in a hospital bed having relapsed with leukemia, food channels were his go-to escape. And now he's making a career out of it.
Witherspoon recently published his first cookbook called "Twist It Up." The book features kid-friendly recipes, with part of the proceeds benefitting pediatric cancer research, the Chicago Tribune reports.
The young chef, who received an unexpected bone marrow transplant when doctors discovered leukemia for the third time last summer, is now 11 and cancer-free.
Witherspoon is anxious to share his cookbook and is focused on getting healthier.
"I'm only a boy but I know how life can change in a second," Witherspoon wrote in a blog entry in December. "I can't wait for January, when I will be well enough to go out and promote my book. I'm ready to start to live my life again and to live my dream too!"
The book isn't the young philanthropist's first stint with charity: The news source also reports that Jack has helped raise more than $100,000 for the Jack Witherspoon Endowment to support pediatric leukemia research at Miller Children's Hospital Long Beach, where he was treated. Proceeds also went to the Beckstrand Cancer Foundation.
His recipes and motivation have led to appearances on "The Bonnie Hunt Show" and "The Tonight Show With Jay Leno." And celebrity chefs Paula Deen and Bobby Flay have both given the cookbook rave reviews, MercuryNews.com reports.
Related
Popular in the Community