According to NBC Los Angeles, the engaged pair wed at the VA West Los Angeles Healthcare Center Tuesday, where 88-year-old Wright is currently undergoing chemotherapy treatment for head and neck cancer.
While the ambience of the hallway of the radiation oncology department may not have been ideal, Wright and his 57-year-old bride were surrounded by friends, family and plenty of decorations.
After the war, Wright settled in Marina Del Rey, Calif., where he lived on his boat and entertained locals with his accordion playing, NBC reports. It was during that time, in 1983, that Wright met King at a hot tub party and pursued her.
This is not a first time a WWII vet has married later in life. In 2011, then 99-year-old Gilbert Herrick, who'd waited to marry because he never found the right woman, finally tied the knot after meeting someone at a nursing home.
Watch NBC's coverage of the touching nuptials in the video above, or see photos of the ceremony in the gallery below.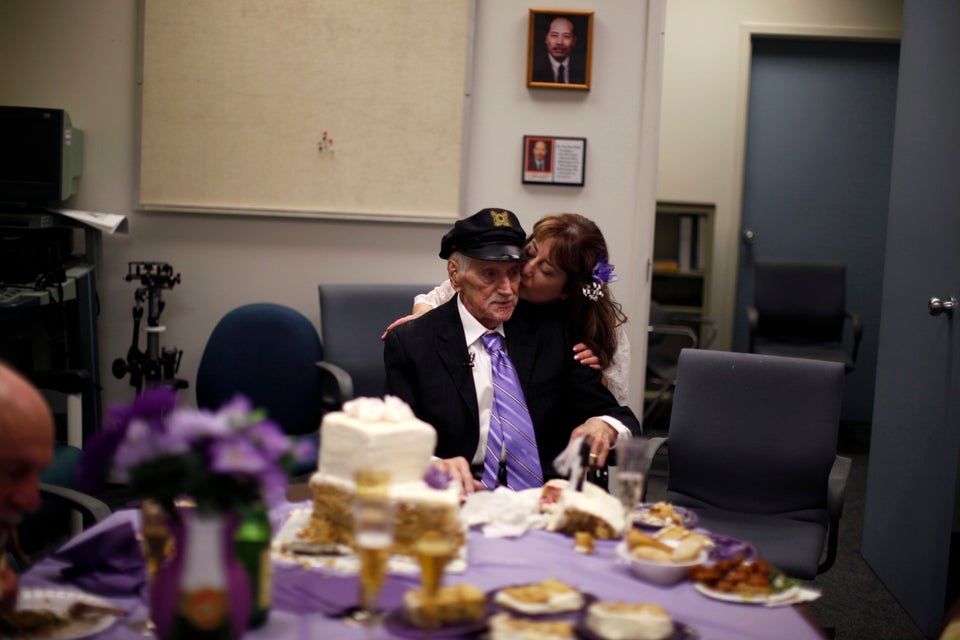 WWII Vet Finally Gets Married
Popular in the Community