On September 12, 1953, John F. Kennedy, the future 35th president of the United States, and his bride Jacqueline Lee Bouvier exchanged "I dos" at St. Mary's Church in Newport, Rhode Island.
The nuptials followed a two-year courtship between Kennedy, then a young bachelor Congressman from Massachusetts and Bouvier, the daughter of a well-connected New York society family.
She was instantly smitten. In letters to family friend and priest Joseph Leonard in 1952, Bouvier wrote that her time with Kennedy gave her "an amazing insight on politicians — they really are a breed apart."
According to the New York Times, the wedding was the social event of 1953, "a union of powerful and wealthy Roman Catholic families whose scions were handsome, charming, trendy and smart. It had a whiff of American royalty."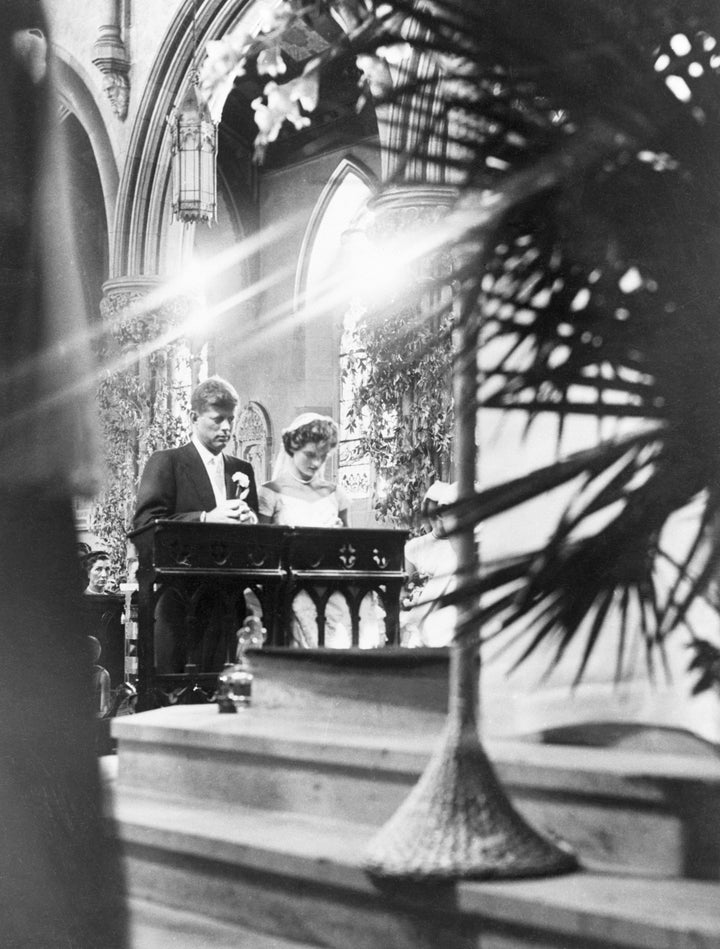 Renowned as a style icon to this day, Bouvier wore an ivory taffeta off-the-shoulder dress with a bouffant skirt created by Ann Lowe, an African-American designer whose client list included the Rockefellers and the Vanderbilts.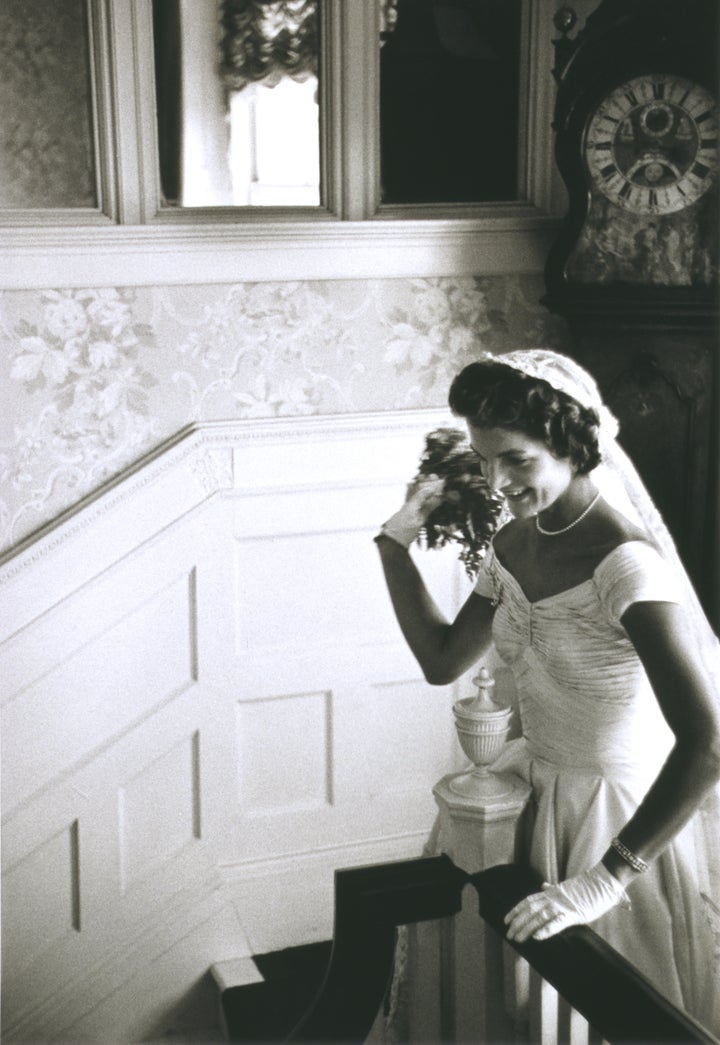 As the reception wore on, the couple danced to the Meyer Davis Orchestra's version of "I Married an Angel." Then, as they made their exit for their honeymoon in Acapulco, Mexico, the Kennedys were showered with rose-petal confetti and rice.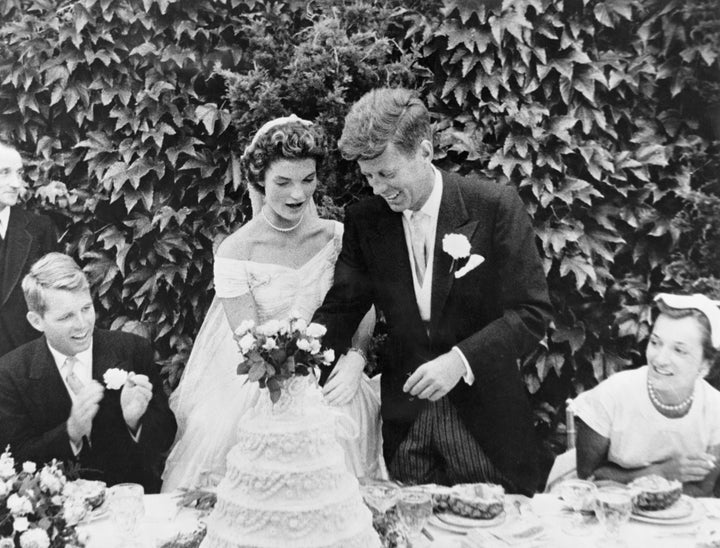 Seven years later, the couple entered the White House. The pair had two children, Caroline and John Jr. before the president's assassination on November 22, 1963.
Below, 25 more stunning photos from the couple's high society wedding: