Jackie Biskupski was sworn in as Salt Lake City's new mayor Monday, becoming the first openly gay person to hold that position.
Biskupski, a Democrat, won 52 percent of the vote in November.
"Today is not just about making history," Biskupski, 49, said after being elected. "It is about people. It is about effecting change."
Biskupski was first elected to the Utah state House of Representatives in 1998, becoming the first openly gay member of the state legislature. She was re-elected to six subsequent terms.
Her fiancée, Betty Iverson, joined her at her swearing-in ceremony Monday. The two became engaged shortly after the mayoral election.
Kate Kendell, executive director of the National Center for Lesbian Rights, posted photos of the event on Facebook:
While Salt Lake City is relatively liberal, it is the capital of a conservative state where the anti-gay Mormon Church holds considerable sway.
In November, shortly before Biskupski's win, the church upset gay rights advocates and some of its followers with its new policy barring children living with same-sex couples from having baby-naming ceremonies and baptisms. It also declared people in a "same-gender marriage" were subject to excommunication.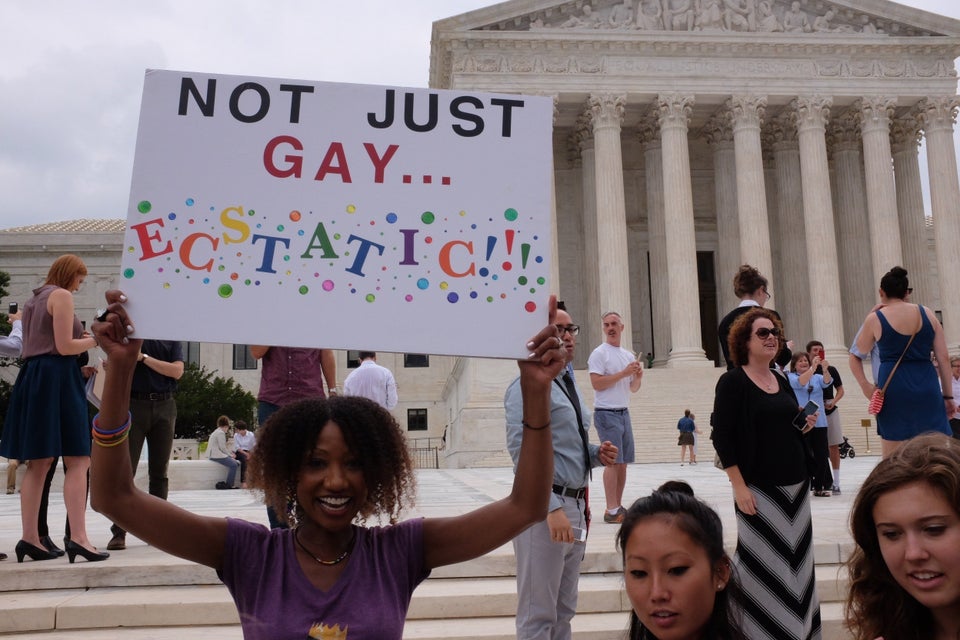 Big Wins, Bigotry and Backlash: The LGBT Political Stories of 2015
Popular in the Community