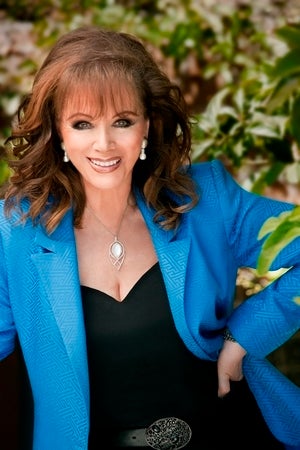 Jackie Collins was one of the world's best-selling novelists of all time. Her 32 novels were all New York Times bestsellers and went on to sell over 500 million copies in more than 40 countries. Collins' captivating and colorful characters transported readers into another world. With each twist and turn of her pen, Collins' stories were the perfect blend of glamour, adventure and sex.
Maybe too much sex. Collins' first novel in 1968, The World is Full of Married Men, was banned in Australia and South Africa. Critics called it "disgusting" and "filthy." Those labels only led readers of all ages to get their hands on her books and read them under the covers. Collins' career skyrocketed, and she fearlessly turned her craft into a business. In the 1970's she produced two feature films based off her books The Stud and The Bitch.
In 1983, at the height of America's obsession with the lifestyles of the rich and famous, Collins exposed the secret lives in Hollywood in her novel Hollywood Wives. It went on to sell over 15 million copies and remains her best selling book. But it was her character Lucky Santangelo who became a household name. A determined and fiercely independent woman, Lucky first appeared in the novel Chances. Readers could not get enough, and Collins wrote eight more books about the Santangelo family. Like many of her female heroines, Lucky lived out Collins' mantra that girls can do anything. Long before future is female became a trending hashtag or the words glass ceiling were ever uttered, Collins was shining the light on the double standard in society.
"It's disgusting what goes on with women in the world," Collins said in a 2013 Huffington Post interview. "And in my own very little, little way, I can do something about creating very strong women."
In September 2015 the world was stunned when Collins died at 77 years old after a private, six-year battle with breast cancer. From the time she was diagnosed, she continued to live life on her own terms. She traveled the globe, went on promotional book tours and even wrote five books. While Collins' stories will always live on, her greatest legacy is her three daughters, Tracy, Tiffany and Rory.
"I feel like she made us strong women," Tiffany Lerman says about her mother. "Of course we have weaknesses, we all do, but at the end of the day, I can overpower obstacles that come my way and live a full and happy life. I know that's because of her."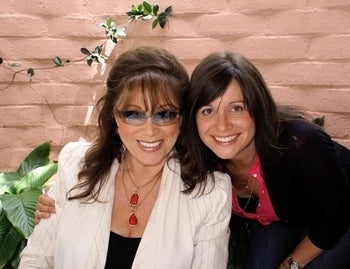 Taking the lessons she learned from her mother, not to mention the creative gene, Lerman followed her entrepreneurial dreams. After developing a line of children's bath and body products that was eventually acquired by Avon, Lerman created Pattern, a colorful fashion line of bags. For as liberal as Collins was in her writing, Lerman says she wasn't allowed to read her mother's books until she was 18 years old. Although people assumed Collins lived the sexy Hollywood life, she always thought of herself as more of an observer of that world. Behind the walls of her palatial home in Beverly Hills, Collins was mom first. Lerman has fond memories of her making what she called "grown-up dinner." Lerman says that usually consisted of a roast chicken, potatoes and vegetables. Whenever they had "grown-up dinner," Lerman remembers they could always stay up a little later.
Lerman and her siblings have a mission to keep their mother's work alive and make her legacy bigger than ever. On April 18, five of Collins' books, including Hollywood Wives, will be available for the first time in eBook format. Additionally, earlier this year Universal Pictures announced they acquired the Santangelo book series and plan to make a trilogy based on the novels. Lerman says she hopes the movies will open the door to a whole new readership and will broaden the whole fan base.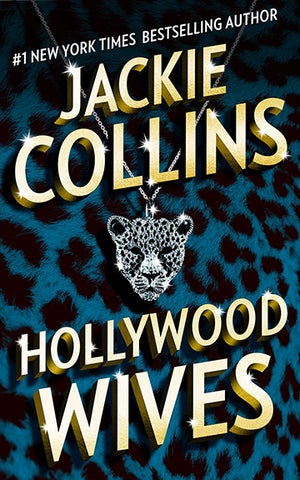 Over a year after Collins' death, fans continue to miss her vibrant personality and saucy, trailblazing novels that never shied away from equality and unapologetic love and passion. But Lerman misses the woman she called "mum."
"She has always been my inspiration," says Lerman. "She was one of a kind. There is never going to be anyone like her ever, ever again."
The following books by Jackie Collins will be available on eBooks on April 18. "Deadly Embrace," "Thrill!," "Hollywood Wives," "Hollywood Wives: The New Generation," and "Hollywood Divorces." Visit www.jackiecollins.com for more information. For more on Tiffany Lerman's collection, visit www.patternla.com.
REAL LIFE. REAL NEWS. REAL VOICES.
Help us tell more of the stories that matter from voices that too often remain unheard.