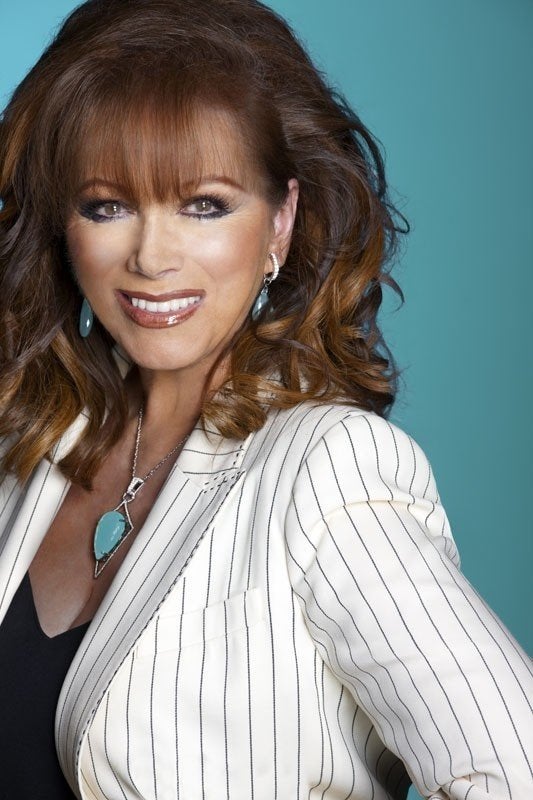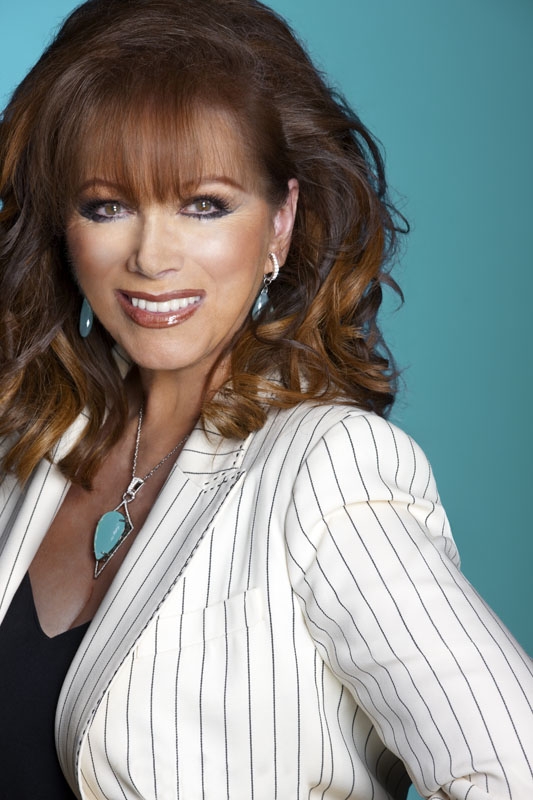 Jackie Collins has a way with words. In her new book, The Power Trip, she writes, "Men are like spaghetti -- they're all straight until they hit hot water."
"That's a line that I got from my best gay friend, Barry," Collins admits. "He said that quite a lot, and I told him I was going to use it."
That wouldn't surprise those who know Collins. Like her favorite animal, the panther, she's always on the prowl for juicy nuggets to build a story, and since 1969, when she wrote her first book, The World Is Full of Married Men, she's consistently been the model on which imitators base their careers.
The Power Trip, her 29th book, tells the story of six high-profile couples who set sail on a luxurious yacht. Like the trip, writing the book was an adventure. To this day she still writes in longhand, and because she never plans what will happen with her characters, she's often as surprised as the readers.
Two of those new characters are a gay couple, Luca, a Latin singer, and Jeromy, an interior designer. From the beginning of her career, Collins has always included gay characters. They are a reminder of Peter, her first gay crush, who attended the same drama school she did in England.
"I remember him so vividly. He was very tall and handsome, with curly hair," Collins recalls. "I guess he was about 17. He was gentle and sweet, and we had the most fun for about three weeks. Then one day the head mistress came in and said, 'Peter is not coming back.' We all went, 'Why?' We were informed he killed himself. Obviously his parents couldn't accept him. I've seen that happen time and time again."
Over the years Collins has become an inspiration to the gay community, and when she meets younger gay men, they often thank her for making their life better and showing them another perspective.
Never one to rest, she's already hard at work on her next book, Confessions of a Wild Child, featuring her most beloved character, Lucky Santangelo. She's also working on a cookbook featuring Lucky, as well as an autobiography, and she's contemplating what book to write next: either a sequel to The Power Trip or an epic novel all about the Santangelos.
No matter which path she decides to take, it will surely be filled with glamor, adventure and sex. After all, as she's always said, she only writes about what she knows.
Dustin Fitzharris: There are a lot of steamy moments in The Power Trip, but there is also this charming little tale about a woman who saved the sperm of a famous athlete and then ended up with one successful paternity suit!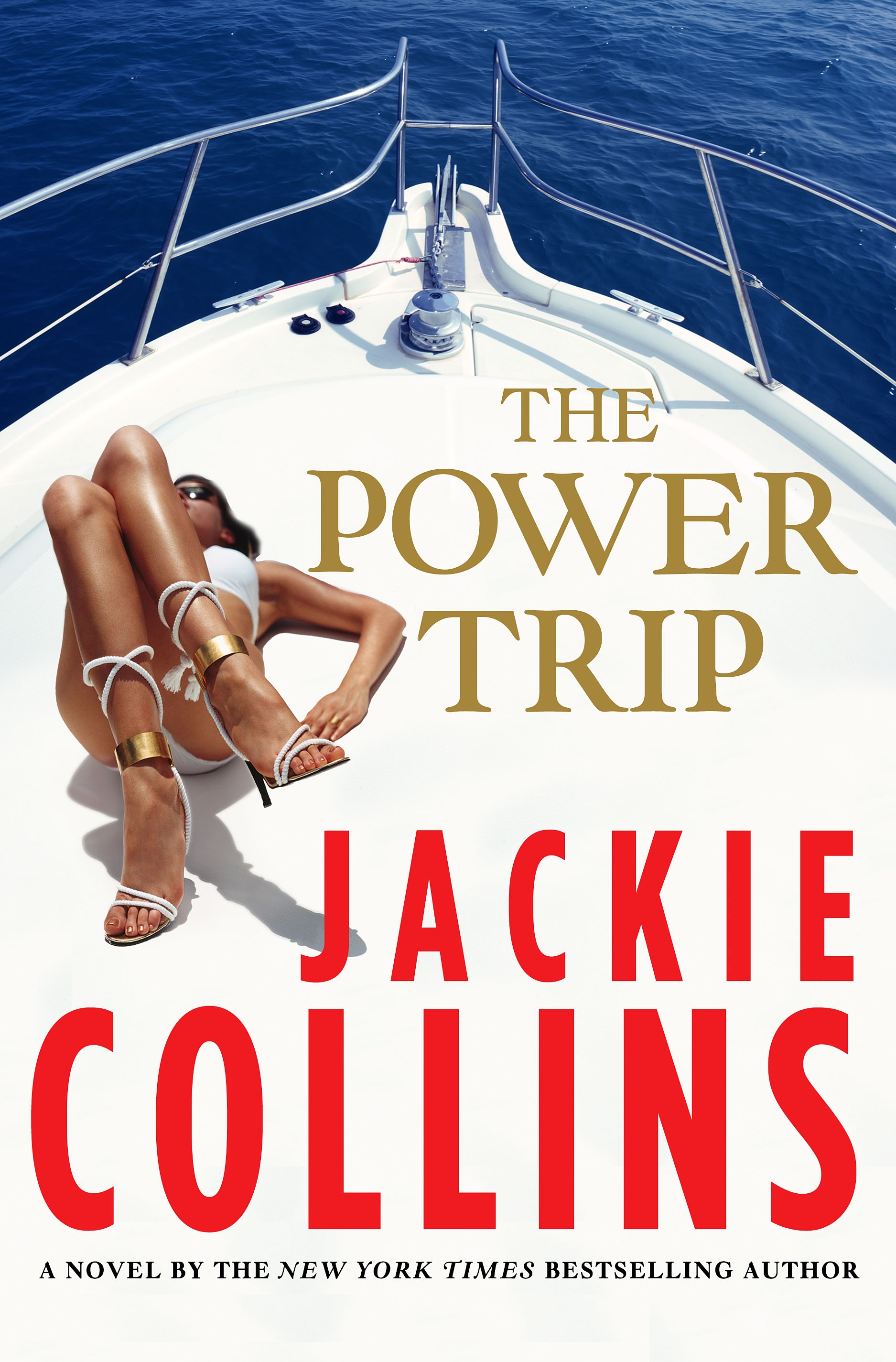 Jackie Collins: And you know that's a true story. A lot of girls have tried that. When you think about a famous man and his sperm, it's worth a lot of money. They could be giving him a casual blowjob, run off to the bathroom, have their equipment ready to spit it into and then either sell it or impregnate themselves.
Fitzharris: You always find the best stories and create the most memorable characters -- and, like you said, they tend to be based on real people.
Collins: I'm such a pop culture follower. I want to see what all of these people are doing and what they're getting up to. You see them before the cameras, but I'm always wondering what they're like when the cameras are not there. You watch Mariah [Carey] and Nicki [Minaj] on camera, and they are so boring that I don't think I'm going to watch [American Idol] this year. When J.Lo and Steven [Tyler] were on, they were interesting. With J.Lo you just wanted to see what she looked like every week, because she always made the most amazing choices, and Steven was funny, because he would always be leering after the young girl contestants.
Fitzharris: What's the biggest misconception about you?
Collins: I think I've been lucky enough to keep myself out of the tabloids. I lead a very private life. My characters are out there in public, but I'm not. I think people would be surprised that I'm very down-to-earth. Writers are. We're not actresses. I go out to the supermarket all the time. I shove on some shades and put my hair in a ponytail, and it doesn't matter.
Fitzharris: You once said, "I'm an anthropologist crawling through the jungles of Hollywood, listening and watching."
Collins: I mean it. I always have a camera with me. My book of photos I'm working on is coming along so well. It used to be that I was the only person with a camera, but now when you take out a camera at a Hollywood party, even a small dinner party, eight other people take out their cell phones. It becomes ridiculous, because it's like a photo shoot. Then I put my camera away, because I don't want to be a part of it.
Fitzharris: How would you describe the Hollywood lifestyle today?
Collins: For me it's pretty fun, because I have a lot of friends who have been in the business for a long time, like Joanna and Sidney Poitier. They'll have great dinner parties, or Sherry Lansing will show movies at her house. It's interesting to just sit around and watch what goes on. There are all of these girls who go to these premieres and openings, and they're dressed by the stylist, who makes them look fantastic. Then the next day you see them in Us magazine, and it's like, "Look at what they look like! Who wore it worst?" Then their own style comes out, which apparently they have none. You think, "Either they've got to keep a stylist by their side or stay in their house!"
Fitzharris: There are a few things that are always consistent with your books. You always have at least one female character who is very strong and will stand up to men. Are you that way?
Collins: It is the way I am, and it's the way that I saw the world as I was growing up. My father was a bit of a chauvinist, and my mother would always give in to him, and I always thought, "This isn't the way it should be." From my very first book I've been taking a double standard and knocking it on its head. Women are still second-class citizens in the world we live in. We're OK in America and England and other [developed] countries, but when you see what they're doing to women in India with the rapes that are going on there now, it's disgusting. In my own very little, little way, I can do something about creating very strong women. My women kick ass; they don't get their ass kicked!
Fitzharris: And you're adamant in your books and in your own life that you hate men who cheat! What about women who cheat?
Collins: I think a lot of women cheat with other women -- more than we know.
Collins: Oh, yes! I think there's a whole underground culture of women who cheat with other women and get away with it. I think they almost prefer that, in a way, because they're getting something different and satisfied at the same time.
Fitzharris: What about mistresses? What are your thoughts on them?
Collins: Mistresses are very interesting. In fact, I want to write a book called The Mistress. They believe the bullshit men hand them. Men always have the same lines; you know that: "My wife doesn't understand me"; "I'm going to leave my wife"; "I'm going to get a divorce as soon as the kids are old enough." They all come out with these same old, tired lines, and it never happens.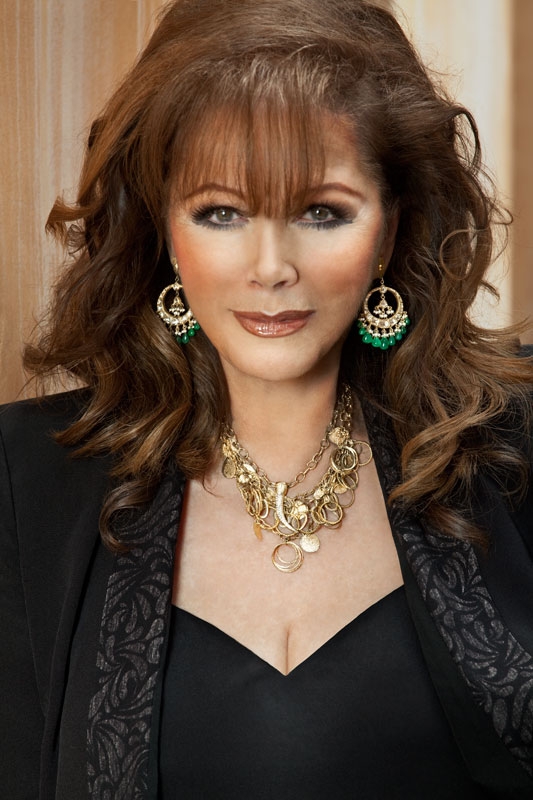 Fitzharris: And throughout the years you have brought to life so many gay characters. What have you learned from your gay friends?
Collins: I love my gay friends so much, because they're so much fun, and you don't have to fight them off at the door! I've learned acceptance. Gay people are very accepting -- unless you meet a very uptight gay person, but that's like meeting anyone, you know. Most gay people have a good sense of rhythm and life.
Fitzharris: You mentioned Peter was your first gay crush. Who is a new gay crush for you?
Collins: I admire Chris Colfer. It's amazing what he's done on [Glee]. He's created a very warm and wonderful character.
Fitzharris: What did you think of Jodie Foster's speech at the Golden Globe Awards?
Collins: She should have been in her psychiatrist's office. It was sweet and loving, but it was going off on this track and that track, and then they blanked some of it out. I was like, "Wait a minute. Where's your shrink?" But she looked beautiful, and I think she's a beautiful woman.
Fitzharris: Speaking of beautiful women, let's talk about your sister, Joan Collins. How are you two different?
Collins: She's very, very social. I like to watch. That's why I take a camera everywhere I go. My camera is my protection. I can take pictures of people because they always love having their picture taken. Then I can observe. She likes to participate. She wants to be up on the dance floor. She wants to be talking to everybody. I'll get to a party and find a nice corner and station myself there. People can come to me if they want to. She will be in the thick of it. She said to me, "You've got to come visit me in the South of France, because there's a fabulous lunch every day and a fabulous party every night." I told her that would be my idea of a total nightmare! She is fantastic! She has the most amazing energy, and she's very funny, too.
Fitzharris: You lost both your second husband, Oscar Lerman, and your fiancé, Frank Calcagnini, to cancer. Since then you have remained single. Do you miss being in a relationship?
Collins: I love being single! It is so good. That sounds terrible, because I had a wonderful husband for 26 years. I was married, and then I was engaged for six years. I've been with someone basically all my life. To be single, for me, is the most amazing freedom. If I want to hang up the phone on you, pick up my passport and say, "I'm just popping over to Paris for a few days," I don't have to answer to anybody. I can eat dinner when I want to. I can watch television for 11 hours if I want to and just subsist on chocolate. I can go out every night, or I can stay in every night. It's entirely up to me. I was thinking to myself last night, "What do people do on weekends when they're stuck with each other?"
Collins: I know! You gotta do the same thing they want to do? I'm not saying relationships aren't great. I had a great marriage, and we have three beautiful children that we raised together, but that was a whole different era for me. I have a man for every occasion. If I want to go to a movie, if I want to go dancing, or if I want them to come over...
Fitzharris: It's getting warm in here, talking about all of these different men! What about Channing Tatum? Last year People named him their "Sexiest Man Alive." Do you agree?
Collins: No. I would say it would be Taylor Kinney from Chicago Fire, the one who is going out with Lady Gaga. Now that is hot. He has a fabulous body and the most beautiful eyes. I think he could be the new George Clooney, if he is given the right roles. Now, I used to say that 10 years ago about Eddie Cibrian, but he coulda, woulda, but his cock got in his way.
Fitzharris: Wow! You're always so honest! Is there something you're still yearning to do?
Collins: I wouldn't mind directing. I almost have a couple of times, because I've been asked to, but then I think, "Too much work." I'm desperate to do a miniseries on The Power Trip, but it's fucking development hell!
Fitzharris: You are currently writing your autobiography, which is delightfully titled Reform School or Hollywood. What would you say to your 15-year-old self, who was thrown out of school, today?
Collins: I would say, "Try to get published earlier; don't wait around until you're encouraged. Write more books, and buy more property." I remember being in Los Angeles when I was a teenager and riding down the streets and the flats and thinking, "I'll never be able to get a house here." And, of course, I built my own house right in the middle of the flats. It's kind of nice to achieve a dream.