Evancho, who rose to fame on NBC's "America's Got Talent," is the only solo act signed on to perform at the Jan. 20 event so far. And while the 16-year-old classical crossover singer is facing harsh criticism for her decision to perform, she's helping fight another battle.
Jackie's sister Juliet came out as transgender in 2015 and is one of three transgender students suing a Pennsylvania school district over their right to use the bathrooms that best correspond with their gender identity.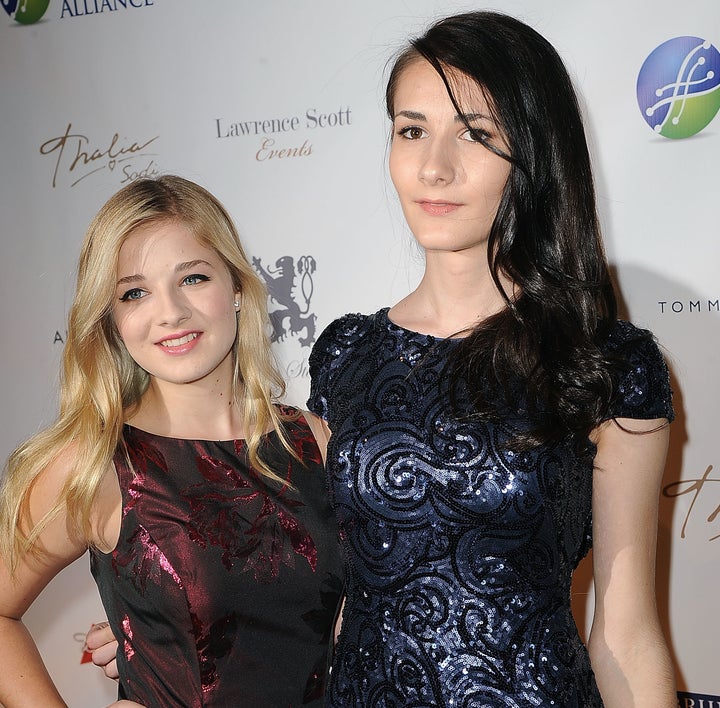 Juliet, 18, told the Times she will not attend the inauguration. She said she has "prior engagements" but will be there "in spirit." It's not clear whether she received an invitation to the event.
"The federal government has no business getting involved in issues of this nature," Pence said in May.
In April, the president-elect said he was fine with allowing trans people to use whichever bathroom they prefer. But nearly three months later, he voiced his support for a North Carolina law that bars them from doing just that.
Mike Evancho, Jackie and Juliet's father, wouldn't tell the Times who he voted for in the 2016 presidential election, but said his political leanings weren't a factor in the family's decision to support Juliet's legal battle.
"We're fighting this discrimination at the high school," he said. "It doesn't matter who's going into the office, we would still fight that fight."
Jackie said her inauguration appearance won't stop her from being able to "100 percent" support her sister's fight for legal rights.
CORRECTION: An earlier version of this post incorrectly referred to Jackie Evancho as a country singer. She is a classical crossover singer.
Popular in the Community