Singer Jackie Evancho called performing the National Anthem at President-elect Donald Trump's inauguration on Friday an "honor," saying it is "not political at all."
The 16-year-old runner-up of NBC's "America's Got Talent" isn't letting the criticism she's received on social media over her upcoming Inauguration Day performance affect her.
"I don't really hear much about it, which is great. But I know there are some people who have opposing opinions of what I'm doing," Evancho told The Huffington Post. "It's a good thing they don't say it to my face though because that wouldn't be nice."
Evancho has a transgender sister named Juliet who is one of three trans students suing a Pennsylvania school district over their right to use restrooms that best correspond with their gender identity. The classical crossover singer said her sister "is extremely supportive" of her decision to perform at the inauguration.
"She has always been supportive just as I have been supportive of her," Evancho said.
TMZ reported on Wednesday that Juliet will not be attending the inauguration because she will undergo gender confirmation surgery this week.
Evancho's Christmas album sales increased after she announced her inauguration performance. Trump took credit for that boom in a tweet:
Evancho said she hasn't really been following politics and she decided to perform because it's an exciting opportunity.
"I'm not exactly sure why so many people won't perform at the inauguration," Evancho said. "Maybe because they are a bit more involved in politics than I am. I'm 16, I don't really pay much attention to politics to begin with, so it's not a thought that crossed my mind when this opportunity was offered."
Despite battling the flu in the days ahead of the inauguration, Evancho says she will sing live on Friday.
Before You Go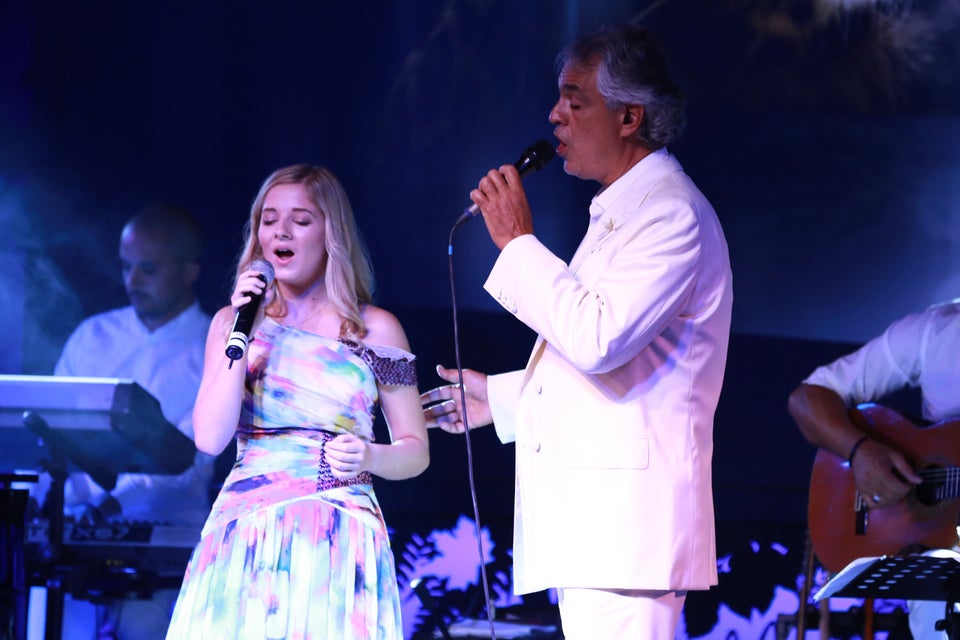 Jackie Evancho
Popular in the Community