The classical crossover singer, 16, has asked to meet with Trump in the wake of the president's decision to roll back a federal policy prohibiting schools from discriminating against transgender students. Evancho's sister, Juliet, was one of three trans plaintiffs who won the right to use the bathroom that corresponds with their gender identity at her Pennsylvania school in a Feb. 27 federal court ruling.
Evancho first suggested the meeting on Twitter on Feb. 22, immediately following the Trump administration's announcement that it would rescind former President Barack Obama's executive order mandating that all schools that receive federal money must treat a student's gender identity as his or her sex.
Though Trump himself has stayed silent on the matter, White House press secretary Sean Spicer said in a Feb. 23 briefing that he believes the president "would be welcome to meet with" Evancho, ABC News reported.
On Monday, Evancho reiterated her suggestion on Twitter, and said she'll be in Washington, D.C., this Thursday and Friday, likely as part of the promotional tour for her new album, "Two Hearts."
In a new interview with People, Evancho explained why she now feels compelled to take a stance against Trump's anti-LGBTQ platform. "I would talk to him about some of the horrors that [Juliet] has experienced," Evancho said. "Hopefully make it a federal issue — and create some sort of law that will protect my sister and people in her situation."
She said her decision to speak out now that Trump has rescinded trans protections was just "natural instinct," noting, "At that point, something had changed that was going to affect a cause that I believe in. It was going to affect my sister, who I truly love, and people that I know."
In the days leading up to the inauguration, Evancho had been encouraged to follow in the footsteps of singer-actress Jennifer Holliday and back out of her appearance because of Trump's opposition to LGBTQ rights. Still, she told People that her decision to perform the national anthem was solely "about the honor and not about the politics."
Now, however, she said she's focused on using "my voice to do good, to help people," adding, "I definitely want to change things."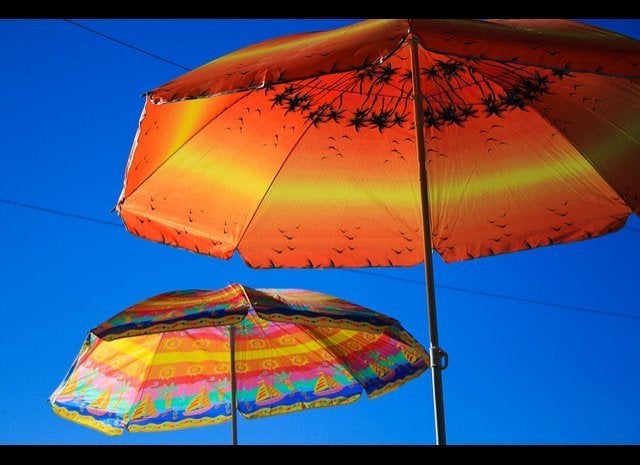 15 Things To Know About Being Transgender By Nicholas M. Teich
Popular in the Community