Almost 50 years ago, two strangers were forever linked by an unspeakable tragedy.
On the afternoon of Nov. 22, 1963, first lady Jackie Kennedy watched helplessly as her husband died at her side. President John F. Kennedy had been traveling with her through the streets of Dallas in a presidential motorcade, when 24-year-old Lee Harvey Oswald is believed to have shot him.
But Kennedy wasn't the only victim that day. As the alleged murderer fled the scene, a heroic police officer named J.D. Tippit intercepted him. Oswald shot Tippit four times, killing him on the spot and leaving yet another woman a widow.
As her husband's and Kennedy's death anniversary approaches, Marie Tippit, now 85, has opened up about the sorrow that brought her and Jackie Kennedy together -- and how the former first lady comforted her in her time of grief.
What can I say to you -- my husband's death is responsible for you losing your husband. Wasn't one life enough to take on that day? […]

I lit a flame for Jack at Arlington [Cemetery] that will burn forever. I consider that it burns for your husband too and so will everyone who ever sees it.

With my inexpressible sympathy, Jacqueline Kennedy
According to NBC Nightly News, this is the first time the heartbreaking letter has been shown to the public.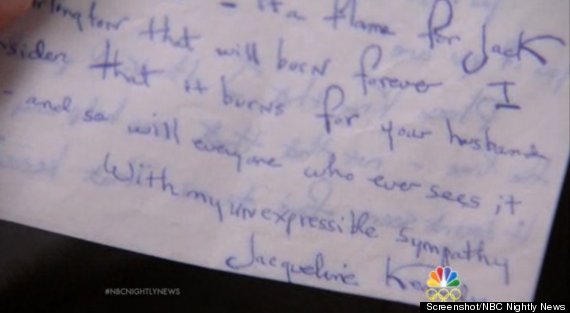 "That's the thing that you always want," Tippit told the news outlet of Kennedy's gesture. "That somebody can just understand how you feel -- and she did. She recognized that I was suffering too and isn't that wonderful? That we had a First Lady who was so caring for everyone." Marie Tippit, widow of Policeman J.D. Tippit who was slain during the search for President Kennedy?s assassin, is led weeping from Beckley Hills Baptist Church in Dallas, Nov. 25, 1963 after funeral services for her husband. The services began about the time those for President Kennedy were ending in Washington. (AP Photo)
After her husband's death, Tippit, who is now a great-grandmother, was left alone to care for her three children. Life has been challenging without him, she says.
"It's been so much more difficult not to have J.D. there so I could depend upon him," she recently told the Daily Mail. "I miss him terribly. He was a hero. To me a hero is how he lived his life every day."
Before You Go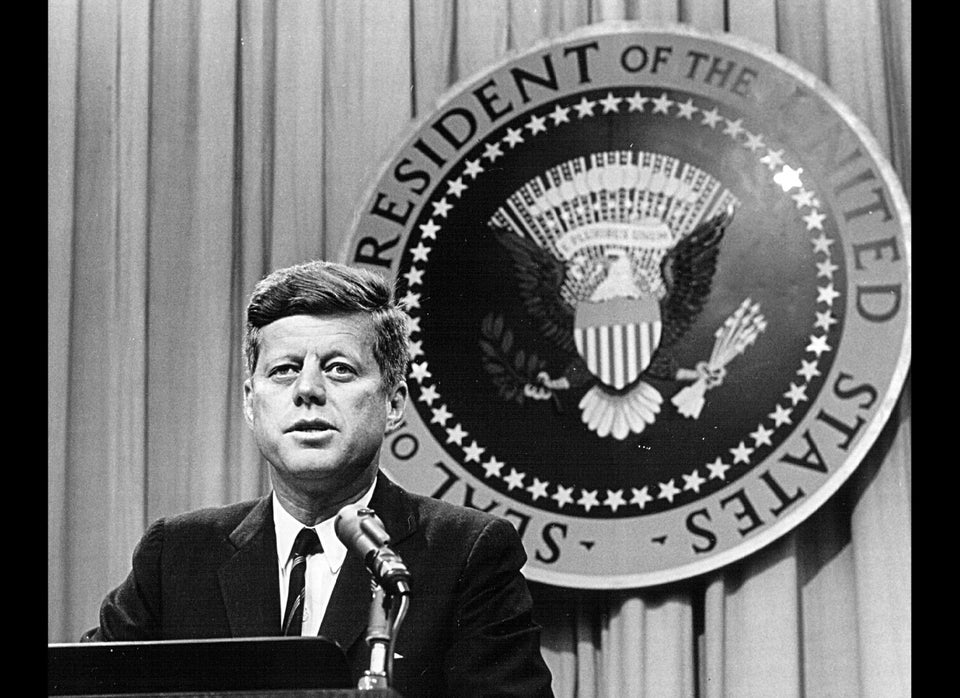 John F. Kennedy
Popular in the Community