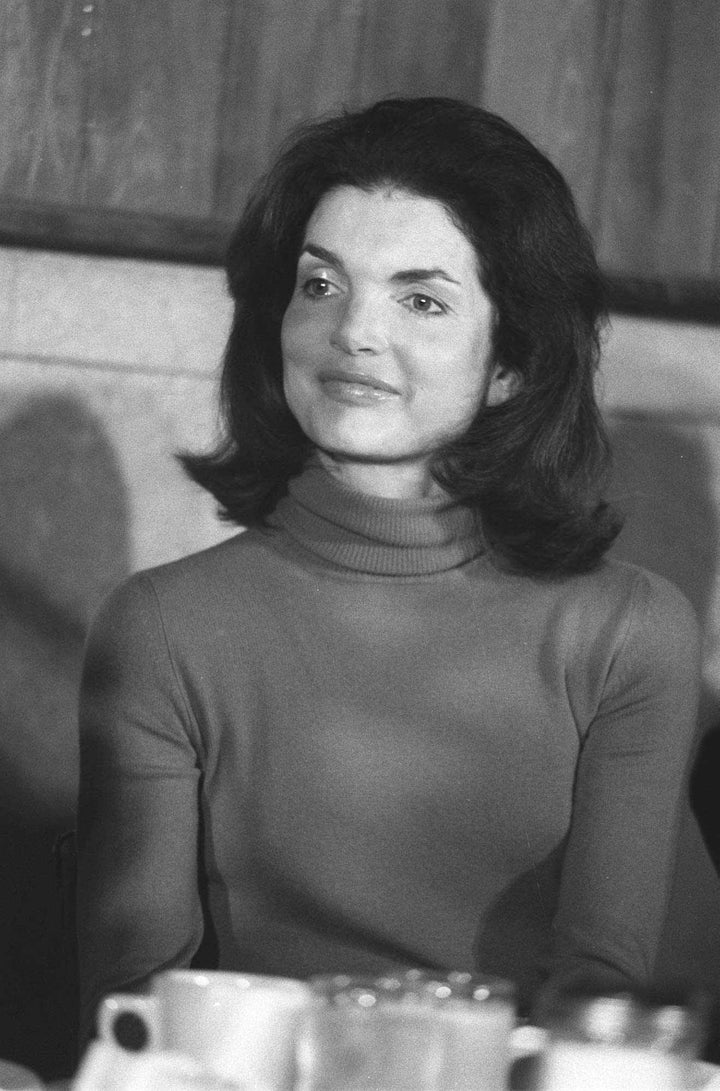 Last night, Diane Sawyer hosted a two-hour ABC special, "Jacqueline Kennedy: In Her Own Words" airing excerpts of 8 1/2 hours of previously unreleased tape that Jacqueline Kennedy recorded 4 months after the assassination of her husband, President John F. Kennedy. Though Kennedy famously refused media interviews after she left the White House, she sat down with former Kennedy aide and historian Arthur Schlesinger, Jr. in 1964 at her home in Washington to tape her thoughts about her marriage and the Kennedy campaign and presidency.
The tapes, aired for the first time during the ABC special, reveal a combination of the Jacqueline we know and one we don't as well: an intelligent, curious, generous woman with a wry wit and less than flattering opinions of some of the famous world figures she encountered as First Lady -- less than flattering to them and, perhaps, to her.
Throughout the excerpts ABC played last night, Kennedy returns again and again to how unprepared she feels she was for her role. She was bookish; people thought she was a snob because she was from Newport and spoke French. But the video footage ABC pairs with the tapes reveal the ways in which she was so thoroughly prepared. Have we had a first lady since who has read so widely or as at ease speaking French, Italian, or Spanish at a podium as she was greeting guests at the White House?
The recordings also lay bare the fact that even Jackie Kennedy wasn't perfect and occasionally reached for a crutch. On the night of the inaugural ball, for instance she took the amphetamine Dexedrine -- for the first and only time, she said -- and recalled on the tape that it "did its trick."
And the tapes capture Jacqueline Kennedy at a singular point in her own life and for women in general. Kennedy says things like "women should never be in politics, we're just not suited for it" and "I get all of my opinions from my husband."
"Did you wince at [that]?" Sawyer asked Jackie Kennedy's daughter, Caroline Kennedy.
"Sure," Caroline answered, "And I know she would have winced ... That's obviously not the mother that I remember later on. She was a huge booster of women in politics and women in the workplace ... I think this is very much a moment in time."
Related
Popular in the Community