A Texas police officer is accused of handcuffing and raping a woman he pulled over early Friday morning.
Neal, 40, began tailing the 19-year-old woman around 2 a.m, according to an arrest warrant. He persisted until she pulled over, then allegedly handcuffed her and assaulted her inside the patrol car. Documents say Neal told the woman that he was following her because her car was reported stolen, but officers have not confirmed the claim.
"I am at a loss for words. I am outraged. This is a punch in the eye to the police department," San Antonio Police Chief William McManus told the Express News. McManus said a different woman made a similar complaint about Neal years ago, but charges were never pursued because the woman refused to cooperate in an investigation.
Neal has worked for the department for 11 years, according to the New York Daily News.
Unfortunately, this is far from the first time a cop has been accused of rape.
Before You Go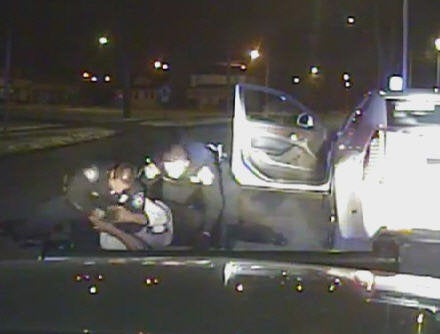 Police Brutality Incidents
Popular in the Community