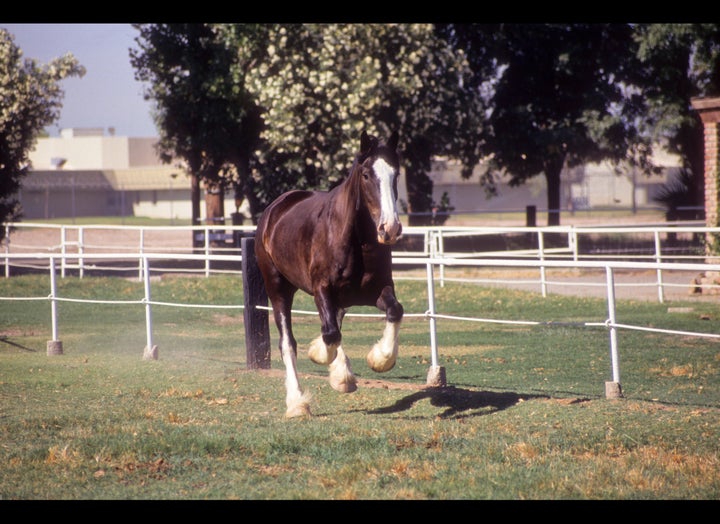 A federal grand jury in Chattanooga, Tenn., has returned a 52-count indictment against a prominent Walking Horse trainer and three other individuals for allegedly "soring" horses.
Jackie McConnell, 60, Jeff Dockery, 54, John Mays, 50, all of Collierville and Joseph Abernathy, 30, of Olive Branch, Miss., were indicted Wednesday for conspiracy to violate the Horse Protection Act and substantive Horse Protection Act violations.
The indictment on file with the U.S. District Court in Chattanooga alleges that all four individuals applied a prohibited substance, such as mustard oil, to the pastern area of Tennessee Walking Horses to sore them.
Horsefund.org, an advocacy group dedicated to equine welfare, describes soring as a painful practice in which someone will irritate the horse's forelegs "through the injection or application of chemicals or mechanical irritants" to alter the horse's gait.
"As a sore horse tries to escape the pain in his front feet and lower legs, he snatches them up quickly, which gives the desired effect of tremendous lift in the front," the advocacy group wrote.
According to the U.S. Attorney's Office in Knoxville, the conspiracy allegedly began in 2006 and continued through September 2011. The conspiracy count of the indictment describes the methods allegedly used to sore the horses, train them not to react to pain and to mask evidence of soring, all to "win horse shows and competitions without being detected by the USDA or [industry inspectors]."
The documents further allege that "substantive violations" occurred at several horse shows, including the annual National Walking Horse Trainers Show in March 2011 and the Tennessee Walking Horse National Celebration in August 2011.
During the fall show, a federal search warrant was executed on a staging barn at the event and the pasterns of several horses allegedly tested positive for prohibited chemicals.
According to the Shelbyville Times-Gazette, McConnell had been under a five-year suspension for prior violations of the HPA. That suspension ended on Oct. 31, 2011. The newspaper also reported that McConnell is the brother of three-time World Grand Champion trainer and Walking Horse Trainer of the Year Jimmy McConnell.
McConnell and Dockery each face 47 counts. Abernathy faces 10 counts and May only one charge. If convicted, all four face a maximum term of three years in prison for each felony count and up to one year in prison for each misdemeanor.
No trial date has been set.
Popular in the Community