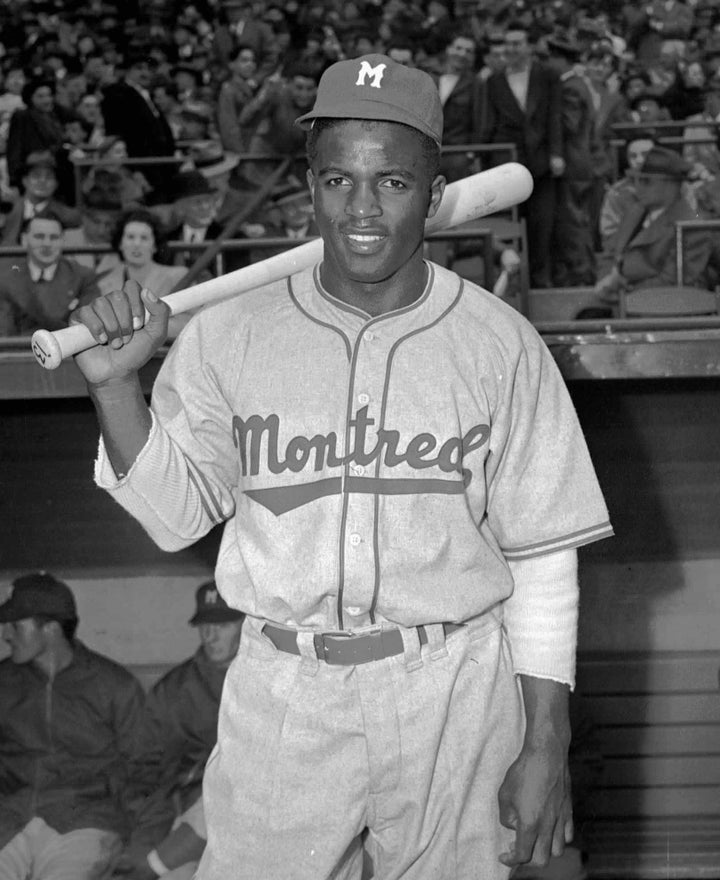 The anniversary simultaneously commemorates the breaking of the color barrier in baseball, as Jackie Robinson was the first black player to play in the MLB. Almost 14,000 of the 26,623 in attendance at Robinson's first game, which took place at Ebbets Field, were black patrons.
While Robinson's debut changed the game forever, and would make him a legend, the initial reaction by teammates and the press was mixed, but generally positive. However, there was immediately controversy in the Dodgers' clubhouse, as some white players openly stated they'd prefer to sit than play alongside Robinson.
The controversy quickly ended once management got involved, as manager Leo Durocher stood up for Robinson and what he could do for the team.
Robinson would become the 1947 Rookie of the Year.
Before joining the Dodgers in 1947, Robinson first played in The Negro Leagues with the Kansas City Monarchs in 1945, and then in the International League with the Montreal Royals in 1945 (this was essentially the minor leagues). In 1955, after eight of his nine years with the Dodgers had passed, the team won the World Series over the New York Yankees, despite the championship match-up occurring six times over the course of Robinson's career.
The barrier-breaking legend retired from baseball in 1956, and passed away October 24, 1972 at the age of 53.
Robinson's jersey number (42) is the only number to be retired league-wide.
Today, a number of teams around the MLB are remembering Robinson's historic career. Teams including the Colorado Rockies, San Francisco Giants, Atlanta Braves, and Los Angeles Dodgers will all have special ceremonies and in-game remembrances for Robinson. Players around the league will don the number 42 when they take the field today.
Related
Popular in the Community