Little League Baseball announced Wednesday that it had determined that Jackie Robinson West included players who didn't live in the area the Chicago-based championship team represented, a violation of the league's rules.
The team created an inaccurate map of its boundaries and met with other leagues to try to obtain additional territory that wasn't actually within its borders, according to a league statement obtained by The Huffington Post.
Jackie Robinson West Little League has been placed on probation and temporarily barred from tournament play. The team's manager, Darold Butler, has been suspended from all Little League activity. Little League district administrator Michael Kelly has been removed from his position.
Jackie Robinson West had been the first all-black team to win the national championship. In a statement, Little League International CEO Stephen D. Keener said it was a shame a child's sport could be so tainted by the actions of a few adults.
"This is a heartbreaking decision," Keener said. "What these players accomplished on the field and the memories and lessons they have learned during the Little League World Series tournament is something the kids can be proud of, but it is unfortunate that the actions of adults have led to this outcome."
"As our Little League operations staff learned of the many issues and actions that occurred over the course of 2014 and prior, as painful as this is, we feel it a necessary decision to maintain the integrity of the Little League program," he added. "No team can be allowed to attempt to strengthen its team by putting players on their roster that live outside their boundaries."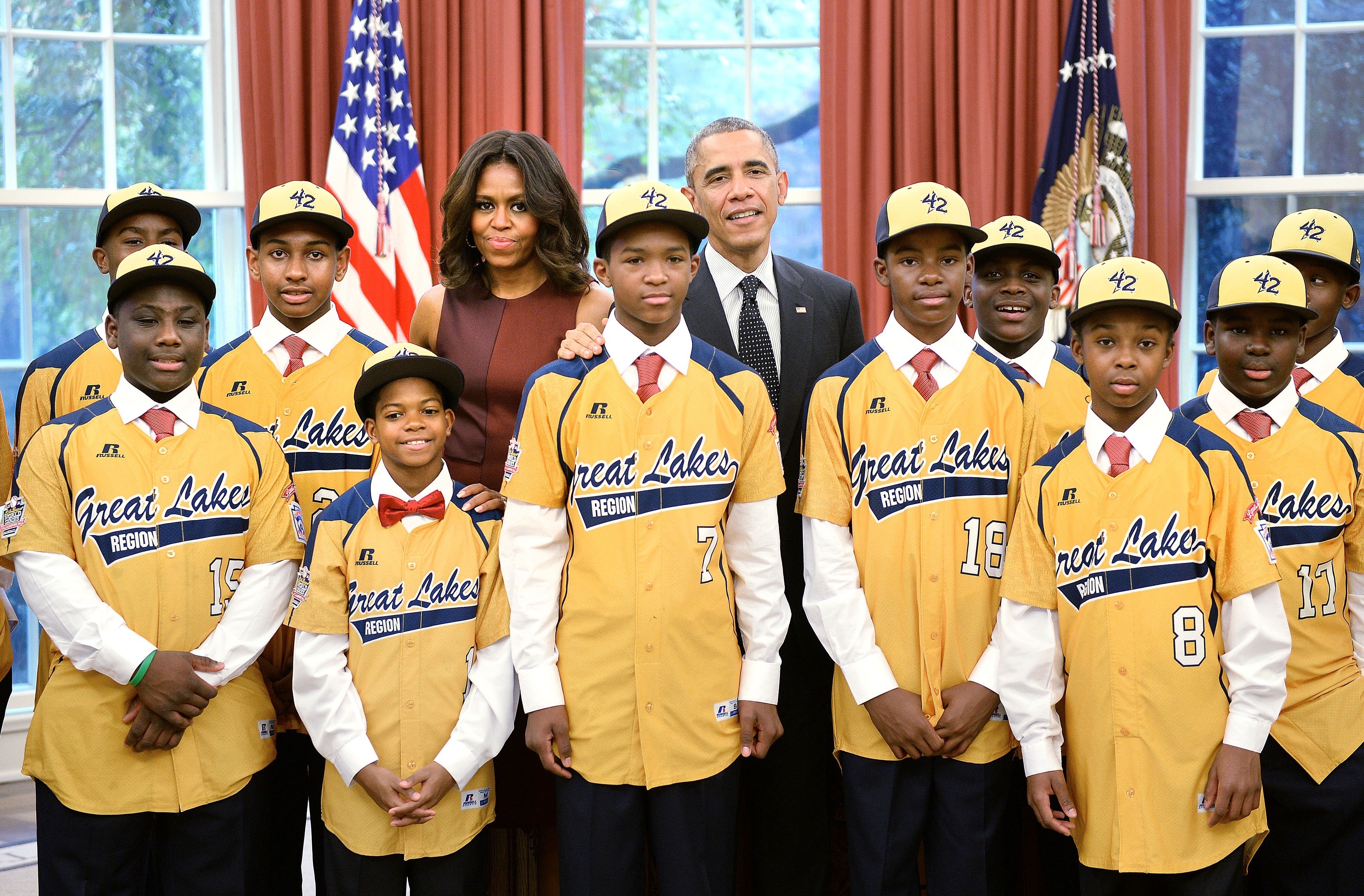 Barack and Michelle Obama met with the team just last November.
(Photo by Olivier Douliery-Pool/Getty Images)