Social media influencer Jackson Mahomes, younger brother of Super Bowl champion quarterback Patrick Mahomes, was arrested Wednesday on a charge of aggravated sexual battery after a reported incident at a suburban Kansas City restaurant, according to the Johnson County Sheriff's Department.
Mahomes, the 22-year-old brother of the Kansas City Chiefs star, was booked into the Johnson County Jail at 7:42 a.m. and held on a $100,000 bond.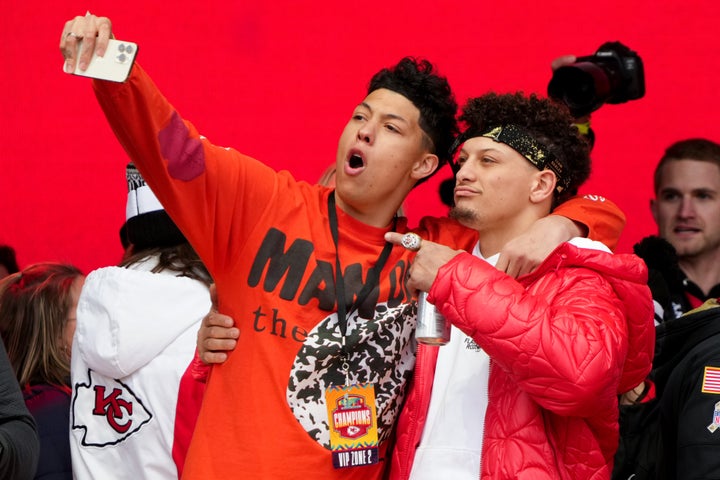 An attorney for Mahomes previously denied any wrongdoing by the social media personality.
The unidentified waiter told the Star that Mahomes entered the restaurant's basement office with an entourage and assaulted the server when he tried to get inside for a water bottle. Aspen Vaughn, the owner, said Mahomes then grabbed her neck and kissed her multiple times while he attempted to address the shoving incident, according to the newspaper.
Popular in the Community