 HuffPost TV has learned exclusively that Jackson Rathbone, otherwise known to Twi-hards as Jasper Hale, has been cast in an upcoming episode of USA's "White Collar."
Rathbone will play Nate Osbourne, a volatile ex-con who will steal anything for the love of his life. Oz is one half of a Bonnie and Clyde duo who break out of jail and into the middle of an event where Neal (Bomer) and Sara (Hilarie Burton) are present. Jessica Mcnamee ("The Vow") plays Penny, Oz's better half.
Sara Ellis made her "White Collar" return in this week's episode, and even though Burton will be in and out of Season 4, Sara has a knack for showing up just when Neal needs her the most.
"She seems to crop up at really interesting times in Neal's life," Bomer told HuffPost TV on the set of "White Collar" in June. "I think there's always a bit of tension there between them, and that certainly gets tested. There's one specific episode that really tests how finished they are. It answers that question. Are they completely past that? Or is there still something lingering?"
Could Oz be a catalyst for Neal and Sara's rekindling romance? Fingers crossed!
"White Collar" airs Tuesdays at 9 p.m. ET on USA.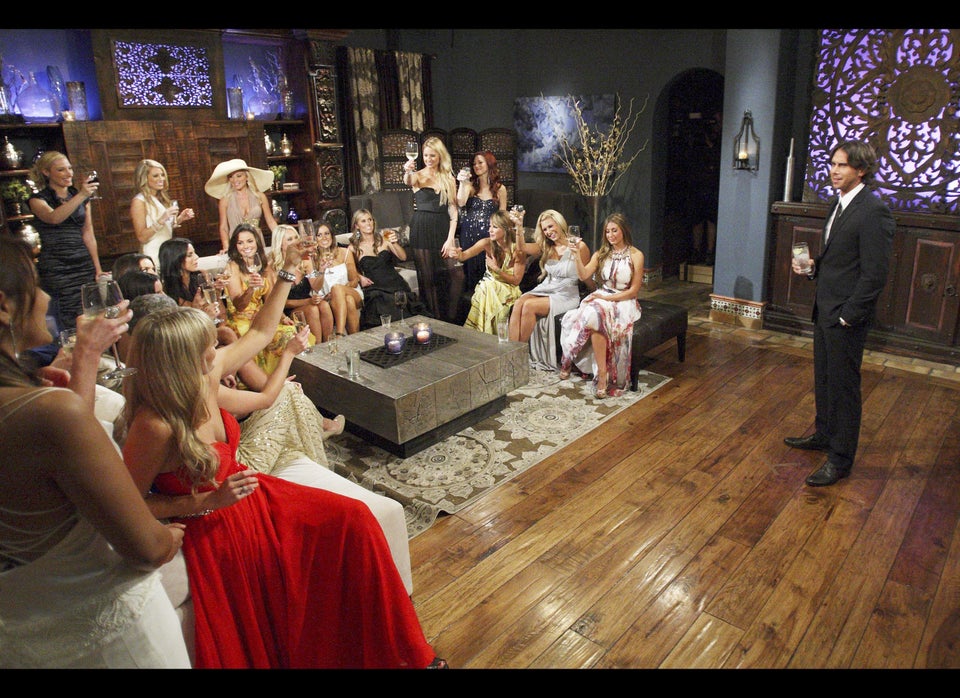 2012 Renewal Index: Canceled, Safe and on the Bubble Shows
Popular in the Community