Attention all Pokémon Go trainers: If you do not live in Jacksonville, Florida, you might want to start making travel plans. Like, right now.
The Jacksonville Jaguars, in partnership with FanDuel, announced Tuesday that the team will open the doors to its EverBank Field for a "Pokémon safari" this Saturday. It's open to anyone who registers in advance.
According to the Jaguars' team site, this will be the first-ever public Pokémon safari held in a major professional sports venue. (And it probably won't be the last.) Pokémon trainers will be able to take a self-guided tour throughout the stadium and will have access to exclusive Pokémon Go Pokéstops and gyms.
"We know that everyone has been all over Jacksonville playing Pokémon Go, but have not had the opportunity to play inside EverBank Field. That's why we're opening up the stadium for our fans," Steve Ziff, the team's vice president of marketing and digital media, announced on its website. "We want all Jacksonville Pokémon trainers to be the very best and to catch 'em all!"
The Jaguars' enthusiasm is much appreciated, and maybe ― just maybe ― trainers touring the stadium will want to come to a Jaguars game next season. The team was near the bottom of the NFL in game attendance last season. Here's hoping professional sports stadiums near you help you be the very best fan and trainer, like no one ever was.
After all, there's a Mewtwo out there, somewhere.
The Pokémon Go craze has already made its way into MLB ballparks.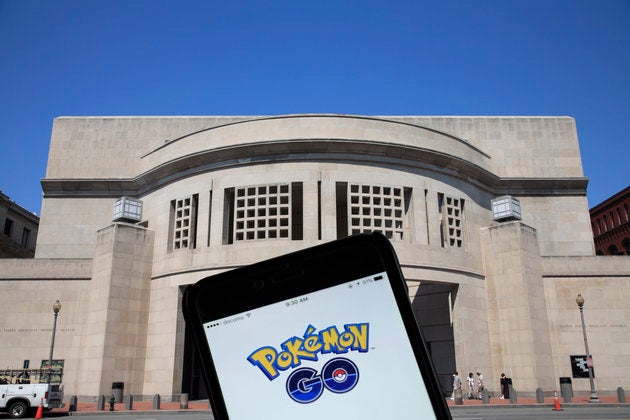 7 Places Not To Play Pokemon Go