A minor league baseball team has a Father's Day promotion that could be a hit or a miss, depending on your viewpoint.
The Jacksonville Jumbo Shrimp will be giving out pregnancy tests at Thursday night's game as part of a "You Might Be The Father's Day" event.
General Manager Harold Craw said the team has several hundred pregnancy tests ready to go, but promises they will only be given out to people who request them.
It's conceivable that some attendees might become fathers after Thursday's game since the "You Might Be The Father's Day" is being held in conjunction with "Thirsty Thursdays," a regular event that features 24-ounce Budweisers for $2 a pop.
It should be noted that pregnancy tests can only tell if a woman is pregnant, not who the father is.
So anyone expecting to see Maury Povich-like reactions to the results may be disappointed. Here are some gifs to help ease your disappointment (you can thank us later).
The pregnancy test promotion is the latest of a long tradition of tasteless attempts used by minor league teams to get fans in the seats.
Last week, the Ogden Raptors in Ogden, Utah, got a foul reaction to a promotion called "Hourglass Appreciation Night," designed to celebrate "gorgeous women whose curves rival those of any stud pitching prospect!" according to the Washington Post.
After public outcry, the event was canceled.
The proposed event was supposed to offer Wonder Bread-mayo burgers, while clips from shows like "Friends" and "Seinfeld" were shown on the scoreboard.
Related
Before You Go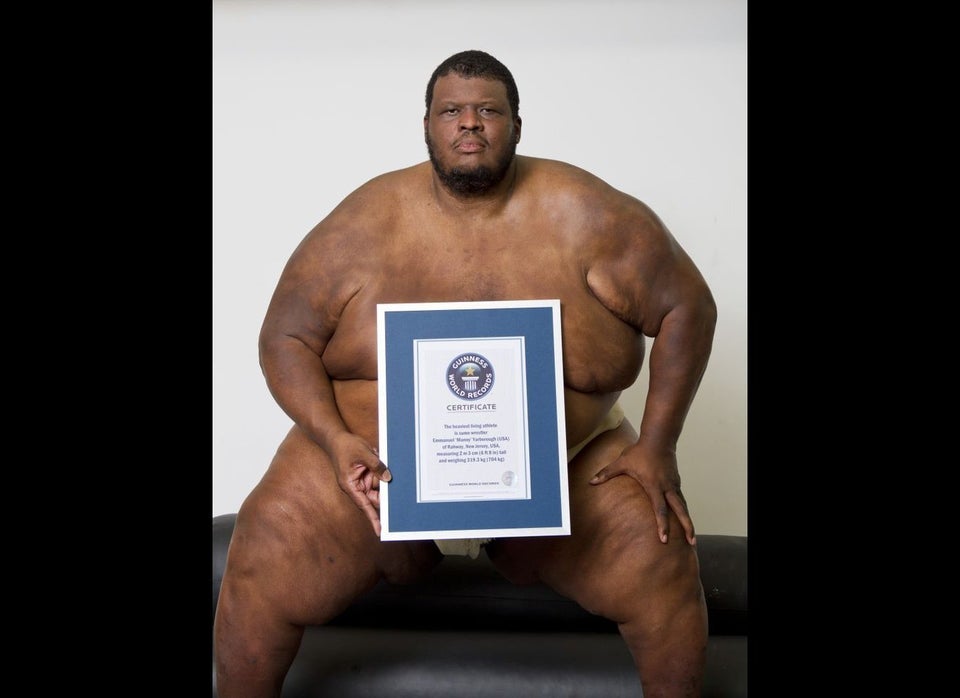 Guinness World Record Athletes
Popular in the Community