When Jacob Barnett was 2 years old, he was diagnosed with moderate to severe autism. Doctors told his parents that the boy would likely never talk or read and would probably be forever unable to independently manage basic daily activities like tying his shoe laces.
But they were sorely, extraordinarily mistaken.
Today, Barnett -- now 14 -- is a Master's student, on his way to earning a PhD in quantum physics. According to the BBC, the teen, who boasts an IQ of 170, has already been tipped to one day win the Nobel Prize.
Outside of his rigorous university commitments, Barnett, who has Asperger's Syndrome, is also an entrepreneur and aspiring author.

The teen, who, with his family, runs a charity called Jacob's Place for kids on the spectrum, has used his story to raise awareness and dispel myths about autism.
"I'm not supposed to be here at all," he said last year during a TEDx Teen speech about "forgetting what you know" in New York City. "You know, I was told that I wouldn't talk. There's probably a therapist watching who is freaking out right now."
"He overcomes it every day. There are things he knows about himself that he regulates everyday," his mother told the Indianapolis Star last month.
"I hope it really inspires children to actually be doing something," Barnett told the Star of his mom's book and potential film. "[I hope it] encourages them to do what they like doing. I just hope it is inspirational."
Related
Before You Go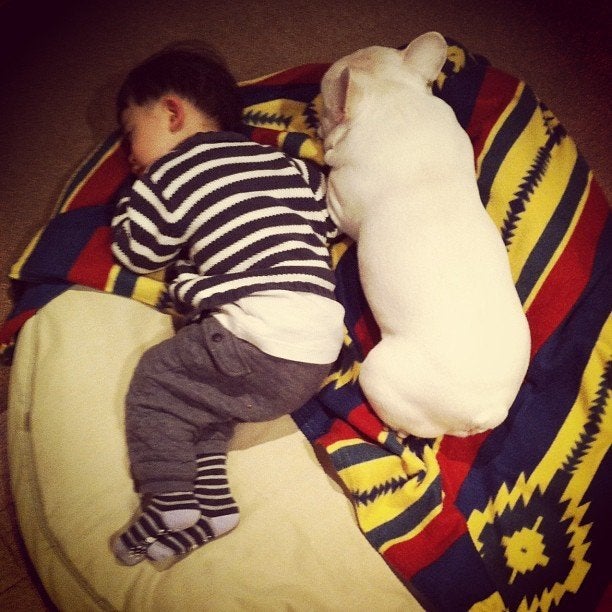 Little Boy And His Bulldog Are Best Friends
Popular in the Community