On April 11, WFPL reported Jacob Conway -- a member of the Jefferson County Democratic Executive Committee -- said Shawn Reilly and Curtis Morrison of the group Progress Kentucky bragged to him about recording the McConnell meeting. Now, Conway is saying he may never have spoken to Reilly.
"I had a lot of conversations with both of them during that time period, and maybe I was just confused, and maybe Shawn never said anything," Conway told The Courier-Journal.
"I did reach out to Mr. Reilly's attorney and said that maybe my memory was not correct and I'd be willing to say that at a joint news conference," Conway said.
Conway changed his story after Ted Shouse, a lawyer for Reilly, said earlier Friday that Conway lied about Reilly's role in the recording of the McConnell meeting that was leaked to Mother Jones magazine. In the recording, McConnell and campaign aides discuss avenues of attack against potential political opponents, including actress Ashley Judd and her battles with depression.
The day Conway's remarks were publicized, he told Fox News he made the claims about Reilly and Morrison to "protect the Democratic Party."
"The only reason that I came forward with what I knew was I was trying to protect the Democratic Party," Conway said. "I believe in our party's values, and I was doing what I thought was best for the party because I did not want their bad behavior, their poor mistakes -- I shouldn't say 'bad behavior' -- their mistakes, their lack of judgment to hurt our party's efforts here in the state of Kentucky and in Jefferson County, here in Louisville."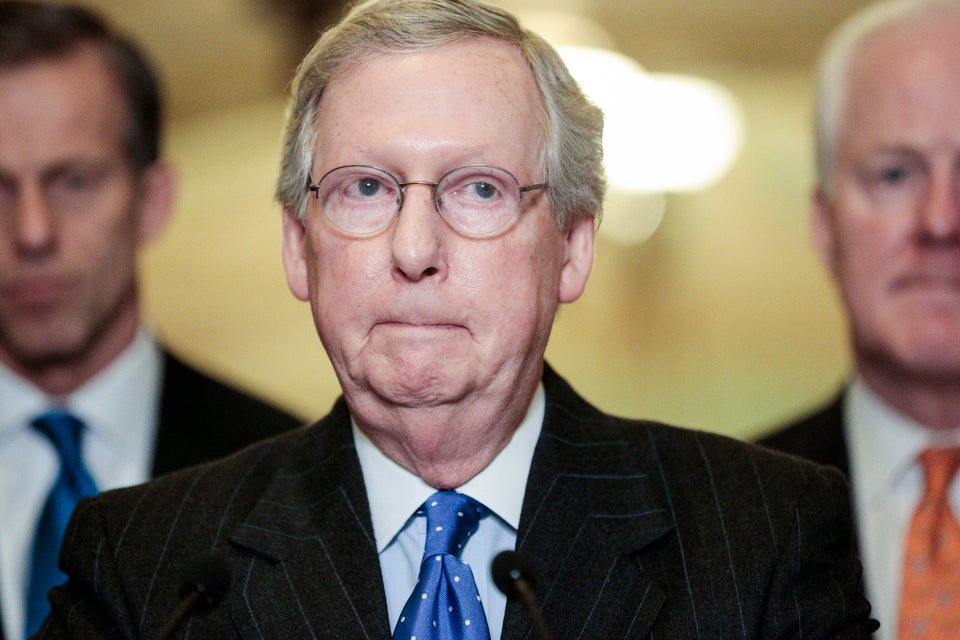 Say Cheese! Mitch McConnell Smiles