Jacob Roberts, who police said is responsible for a fatal shooting spree at an Oregon mall, may have been set off by a recent break-up with a girlfriend, according to one of his friends who said Roberts was generally considered a good-natured person.
According to the Clackamas County Sheriff Office, Roberts, 22, began shooting Tuesday afternoon at the crowded Clackamas Town Center, killing two people and seriously wounding a 15-year-old girl before killing himself.
Roberts' friend and former classmate Jordan Morrison told The Huffington Post that he thought a recent break-up between Roberts and his girlfriend could have led to the tragedy. "Maybe [the break-up] pushed him over the edge," Morrison said, adding that the last time he spoke with Roberts, his friend said he thought his girlfriend was pregnant. "Honestly, he wanted suicide by cops [is] what I think happened."
Authorities on Wednesday identified Roberts and the two victims who died -- Cindy Ann Yuille, 54, and Steven Forsyth, 45. Teenager Kristina Shevchenko suffered a traumatic injury and is in serious condition at a Portland hospital.
According to Sheriff Craig Roberts (no relation), there is no known connection between Jacob Roberts and the Clackamas Town Center. Authorities have yet to identify a motive for the shooting and said they are still piecing together the suspect's actions leading up to it.
Morrison never felt Roberts was a mean person or that he was capable of committing such acts, he said. "Knowing Jake so well, I couldn't see him doing something like that -- going and shooting people at a mall. It's not him at all."
Investigators searched Roberts' home at 7324 South East 84th Ave. in Portland and his 1996 VW Jetta, found in the mall parking lot. They have not released what, if anything, was found in the searches.
According to a Facebook page attributed to Roberts, he attended Milwaukie High School in Milwaukie, Ore., and Oregon City Senior High School. His graduation date is listed as 2008.
In the "about" section of the profile, the page author wrote:
"Hey what's up guys my names Jake and I'm an alcoholic... Lol just kidding. If you were to ask someone that knows me they would probably say that I am a pretty funny person that takes sarcasm to the max. I'm the kind of person that is going to do what I want. There is no reason for another person to tell you what to do, I'm the conductor of my choo choo train. I may be young but I have lived one crazy life so far. My friends are my family and I don't think that will ever change. I have done a lot for myself in the past year some good and some bad but I still press on. I like hanging out with my friends and having a good time maybe get a little drunk every now and then. I like to think of myself as a bit of an adrenaline junkie... Yup that's right I'm a junkie lol. But I'm just looking to meet new people and see the world. Right now I work at the most badass gyro shop in town. I am one of the few people that can say I love my job and actually mean it. But if you want to know more about me send me a message. What's up let's party."
Most of Roberts' former friends and classmates are hesitant to discuss him with the media. They have, however, used Facebook to share their thoughts about the case.
"I grew up with this kid, at one point loved this kid, and I never thought be [sic] could be capable of doing something like this," Brooke Baker, who said she has known Roberts since she was 6, wrote. "I have no words for why his happened. I'm sorry for the people he killed and injured and my heart goes out to everyone who is suffering."
Alexis Marshall described Roberts as her ex-boyfriend and said they were "pretty close." "He hung out in Milwaukie a lot and around the mall area," she said. "He use to ride BMX. He was a good guy -- never in a million yrs." [sic].
Danie Hayes also claimed to be an ex-girlfriend of Roberts. "We went to my junior prom together," she said. "What he did was horrifying. But everyone needs to know that he was never a mean person. I don't know what was going through his mind when he did this."
Roberts former classmate, Joshua Main, told HuffPost he has not been in contact with Roberts lately, but knew him well in high school. "We'd bounce jokes off each other in our student store and my brother rode BMX bikes with him on the weekends," Main said.
"He was loud and extremely outgoing -- one of those kids that teachers would get annoyed with sometimes but couldn't help but like him. He was always smiling. I'm unsure what happened between then and now but you never know what demons someone is fighting with, without being the actual person."
Morrison told HuffPost that Roberts was "never in trouble as far as I know" and was "going to be a Marine."
"He was a cool kid -- down to earth," he said. "He didn't have problems or enemies or anything like that. You know, that one kid in high school that everybody wanted to hang out with -- that was him. He was such a cool kid and then I hear about this."
According to court records, Roberts had two speeding tickets from earlier this year, and in June, he and a woman were evicted from an apartment in Happy Valley, Ore. Public records show Roberts held hunting and fishing licenses in Oregon a few years ago.
Morrison said he did not know his friend to be into guns, despite a Facebook photo showing Roberts' shooting a pistol. According to the sheriff, the weapon Roberts used in the attack, an AR-15 semi-automatic, was stolen from someone he knew.
"It's a shock," Morrison said. "I feel bad for those people at the mall. He was a really good kid. I guess he just got stirred up in the wrong s--t."
Related
Before You Go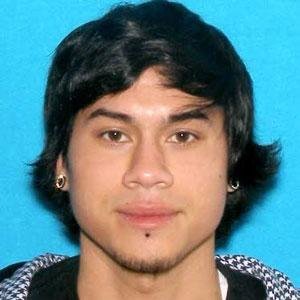 Clackamas Mall Shooting
Popular in the Community