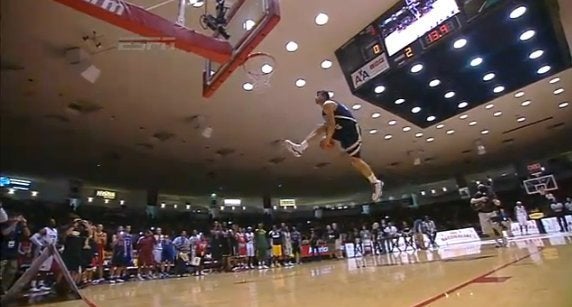 Tucker, the smallest player in the competition, was the only player to earn a 50 in the first round with a ridiculous through-the-legs dunk off the bounce.
In the final round, Tucker missed two attempts at a through-the-legs 360 dunk. But his back-up plan was good enough for the victory.
Tucker jumped over a ball-boy, who was holding the ball over his head, and threw down an amazing reverse dunk.
"It's unbelievable, just because a lot of these other guys here are D-I players," Tucker said after the contest. "They're used to being on the national stage, and this dunk contest, to their schools, didn't necessarily mean as much. To be able to represent my school on a national stage is a real honor."
Scroll down to watch the video.
Related
Popular in the Community