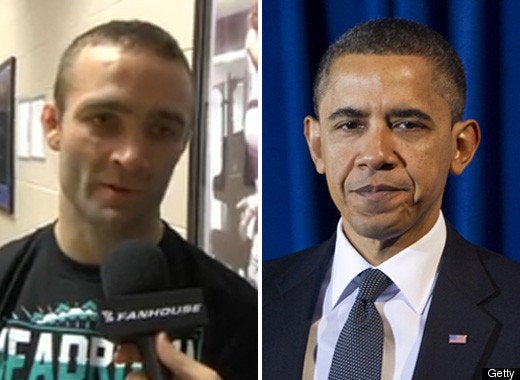 After UFC's Jacob Volkmann beat Antonio McKee in a fight this weekend, Fanhouse's Ariel Helwani asked him who he would like to fight next.
Helwani then asked if he was a fan of Sarah Palin. Volkmann said "no" and explained that he didn't like what Obama was doing.
"I'm a chiropractor," he said. "So I know the health care situation is not good. But he's making it worse."
Scroll down to watch the video.
Related
Popular in the Community