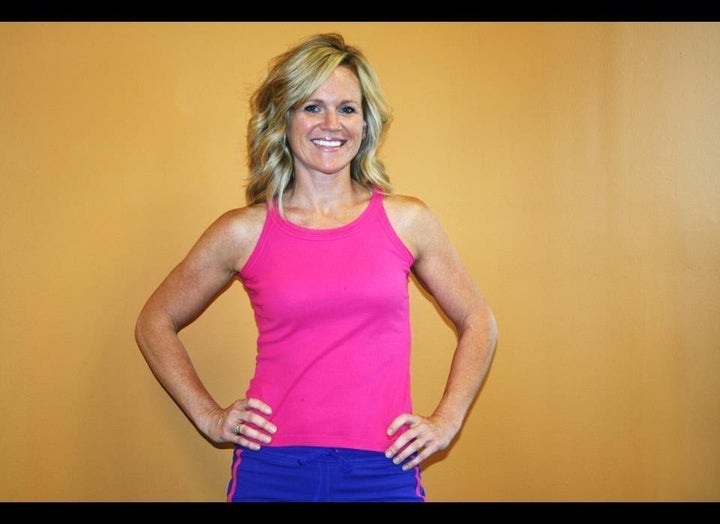 The estranged husband of Jacque Sue Waller, the missing mother of young triplets from Missouri, has been arrested for her murder.
James "Clay" Waller, 40, was charged Monday with first degree murder and two counts of tampering with evidence. He is being held on a one million dollar bond, according to the Cape Girardeau County Prosecutor's Office.
"There is a bit of relief in knowing that charges have been brought against Clay Waller. Perhaps he will finally feel compelled to reveal the location of our daughter," Stan Rawson, Jacque Sue Waller's father, said in a statement to The Huffington Post.
Jacque Sue Waller, 39, of Cape Girardeau, was last seen on June 1, 2011, when she went to her estranged husband's house to pick up her son. The child was not at the home when she arrived, and what happened to her after that remains a mystery.
During police questioning, Clay Waller said she arrived at his house around 4 p.m. He said they got into an argument and she stormed off on foot. Waller said he left and when he returned about two hours later, her car was gone. The vehicle was later found abandoned with a flat tire on nearby Interstate 55. Jacque Sue Waller's purse, keys and cellphone were not found inside the vehicle, police said.
JACQUE WALLER CASE PHOTOS: (Story Continues Below)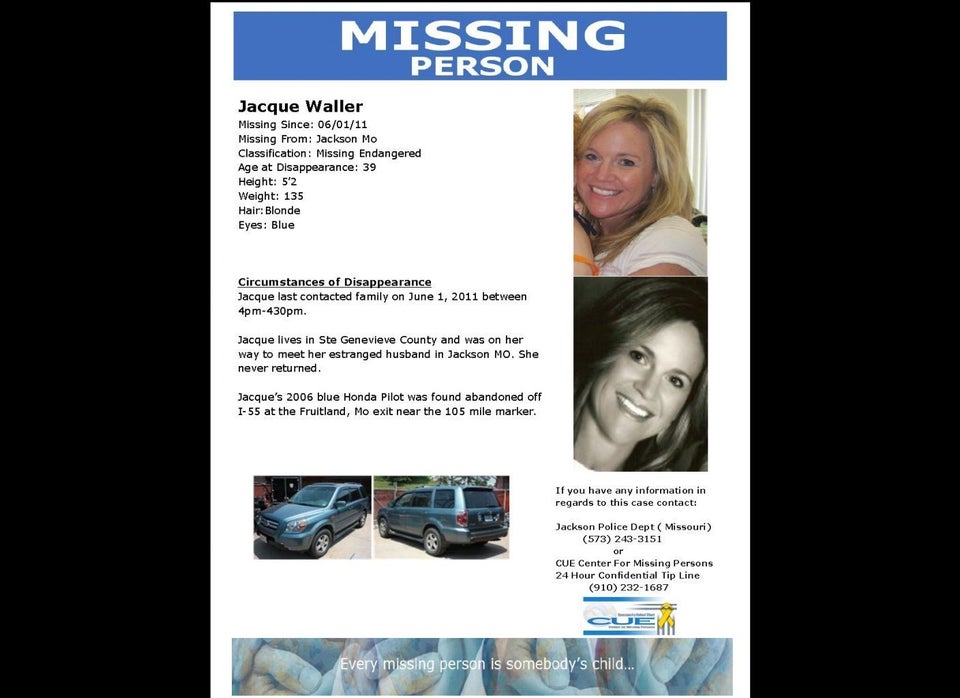 Jacque Sue Waller
Her Anthem Blue Cross Blue Shield business cards were later found inside a packet along Missouri Route 177, roughly 10 miles from where her car was found. Jacque Waller, according to police, is a manager at Anthem Blue Cross Blue Shield in Cape Girardeau.
According to court documents, investigators conducted a search of Clay Waller's home in the days following his wife's disappearance. During the search, they allegedly found blood splatter in a hallway and on several pieces of torn carpet that had been hidden in a crawl space. The stains were later matched to Jacque Sue Waller's DNA profile.
Investigators found additional evidence during a search of her laptop. On the hard drive they found a diary she kept, in which she allegedly claimed her husband had threatened to kill her, according to court documents.
Court documents also state Clay Waller was "largely uncooperative, and at times, intentionally obstructive to the investigation by concealing/destroying suspect evidence, planting false evidence and deliberately misleading officers in their effort to locate his wife."
Contacted Monday by The Huffington Post, his attorney, Scott Douglas Reynolds, said he has yet to review the charges against his client.
"I found out literally an hour ago and have not had a chance to review the criminal complaint and have not had a chance to talk to Clay, so I cannot comment on it," Reynolds said.
Clay Waller is currently incarcerated in a Louisiana prison, where he is serving a five-year federal sentence for making Internet threats against Jacque Sue Waller's sister, Cheryl Rawson Brennecke.
In regard to the latest charges, Rawson said that while his family is confident justice will be served, they are hopeful Jacque Sue Waller's remains will be found.
"What we want more than anything ... is to have Jacque home with her family and finally at rest," Rawson said.
READ THE PROBABLE CAUSE STATEMENT:

Related
Popular in the Community