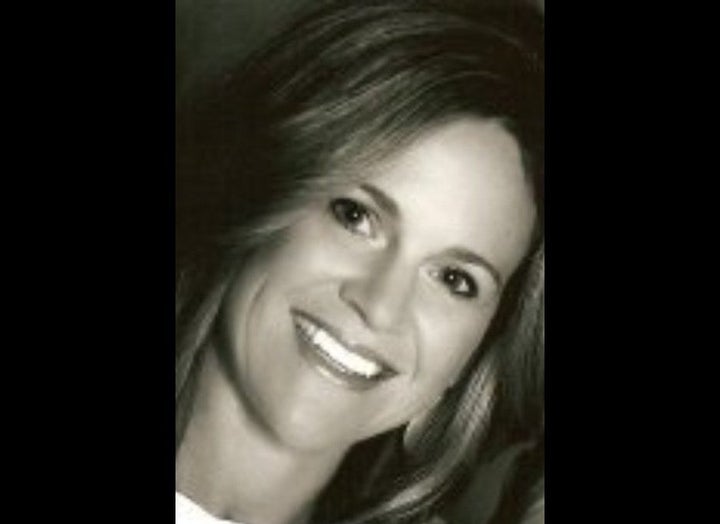 The family of Jacque Sue Waller, a missing mother of young triplets from Missouri, said today she was a victim of domestic abuse. The family also said they suspect her estranged husband, Clay Waller, whom police have identified as a person of interest, is involved in her disappearance.

WATCH (ARTICLE CONTINUES BELOW VIDEO)
According to GMA, Rawson stands by a July 13 post he made to a social networking website in which he first made his suspicions clear to the public.
"I just wanted to mention that you're not fooling anybody at all," he posted on the "Find Jacque S Waller" Facebook page. "I under[stand] the sheriff has [an] orange jumpsuit picked out for you, and a fine room at the Cross Bar Hotel. You will regret hurting my girl and the Tripps -- I promise you you will!"
Jacque Waller's sister, Cheryl Brenneke, said her sister was afraid of her husband.
"He'd been threatening her for a solid year," Brenneke told ABC News. "He told her that divorcing her would be a death sentence."
The 39-year-old Cape Girardeau woman was last seen on June 1, when she went to Waller's house to pick up her son. What happened to her after that remains a mystery.
During police questioning, Clay Waller said he and his wife arrived at his house around 4 p.m. He said they got into an argument and she stormed off on foot. Waller said he left and that when he returned about two hours later, her car was gone. The vehicle was later found abandoned on nearby Interstate 55. One of its tires was flat, police said.
On Monday, Jacque Waller's Anthem Blue Cross Blue Shield business cards were found inside a packet along Missouri Route 177, roughly 10 miles from where her car was found. Waller, according to police, is a manager at Anthem Blue Cross Blue Shield in Cape Girardeau.
"Clay Waller misses his wife and hopes she is found OK. He had nothing to do with her disappearance and sympathizes with her family," the statement read.
A $3,500 reward is being offered by Jacque Waller's family for information leading to her return. Tipsters are asked to call (573) 243-3151.
"The police are operating on the assumption that something must have happened, that's for sure," Rawson told "Good Morning America" today. "I am operating on the assumption that something did happen, and have no doubt in my mind about what happened."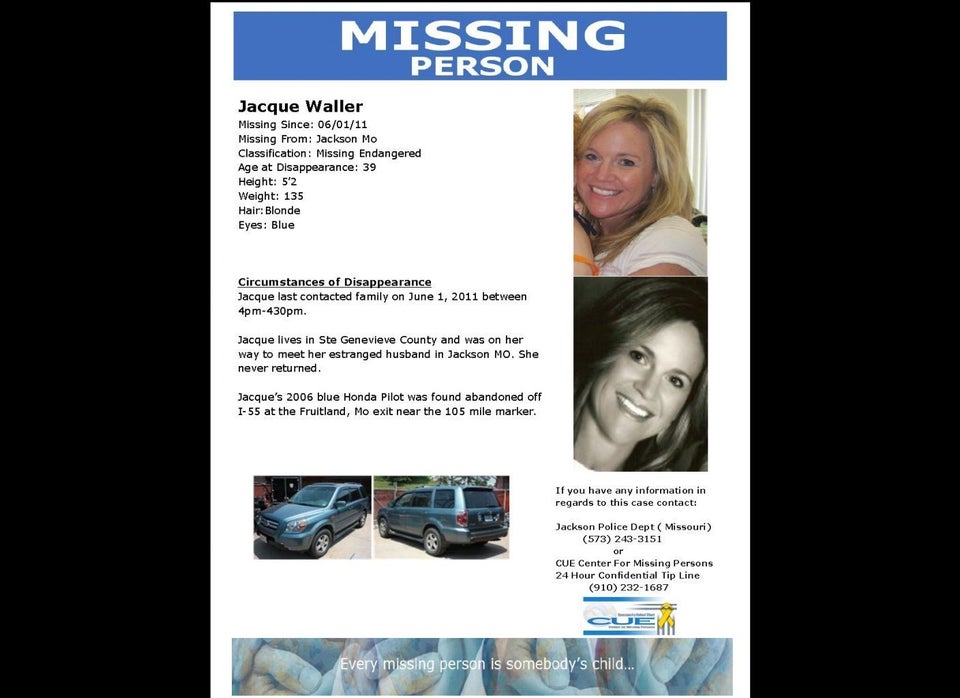 Jacque Sue Waller
Related
Popular in the Community