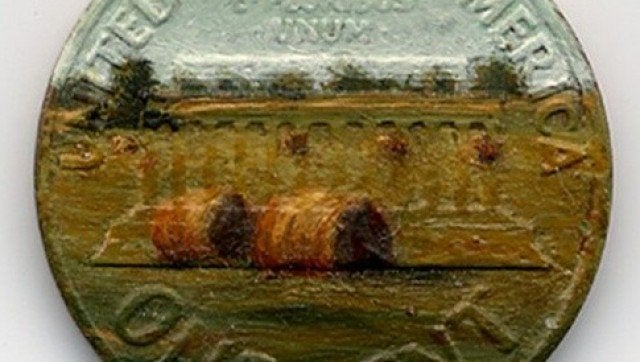 We have not been so excited about a once cent piece since the powers that be added a Press-a-Penny machine to the zoo gift shop.
Jacqueline Lou Skaggs' penny paintings turn the unloved currency into tiny circular canvases with incredible detail. Landscapes, portraits, surreal depictions of butterflies atop a floating marble head... she does it all. Aside from the impressive maneuvering of oil paint that recalls 17th century Dutch masters, we admire Skaggs' desire to rescue the runts of the capitalist litter, saving them from a life spent below couch cushions or forgotten in pockets.
What do you think, readers? Are you inspired to smash your piggy bank and get to work?
See a slideshow of the work below and let us know your thoughts in the comments section.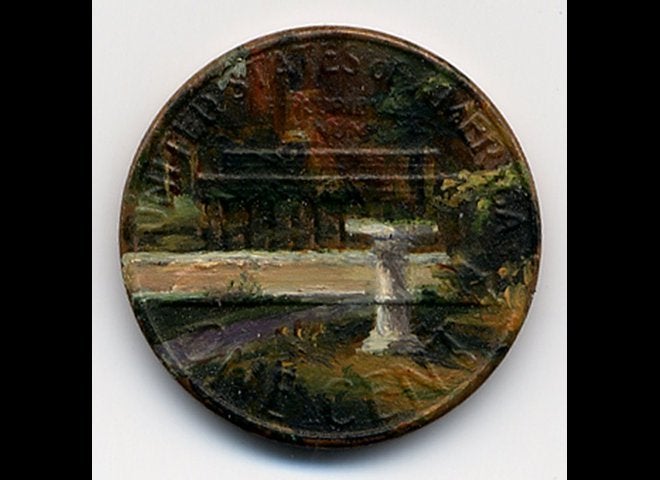 Tiny Penny Paintings
Popular in the Community