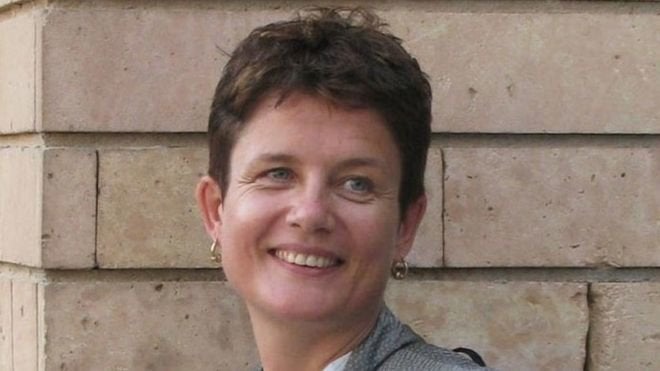 The family of Jacqueline Sutton, the British journalist found dead in a restroom at Istanbul's main airport over the weekend, said Wednesday that while they were at first doubtful that Sutton took her own life, they now believe that no one else was involved in her death.
"The family is satisfied with the investigation undertaken by the Turkish authorities," said Jenny Sutton, Jacqueline Sutton's sister, in a statement published by the nonprofit Institute for War and Peace Reporting, where Sutton served as Iraq director. "We were deeply skeptical about initial reports. But based on the evidence we have seen, at this stage we believe that Jacky acted alone."
IWPR said it reached the same preliminary conclusion as Sutton's family based on an "extensive review" of the information provided to them by Turkish authorities, who the nonprofit says have "cooperated fully" and provided access to the "complete dossier of evidence" in the case.  
Sutton, a veteran journalist, was found dead in a restroom at Ataturk International Airport on Saturday after missing a connecting flight to Iraq. Turkish media reported, without citing sources, that Sutton became "distraught" that she didn't have money for a new ticket and took her own life. The reports said her body was discovered in a restroom by three Russian tourists, who alerted police.
Friends and colleagues expressed serious doubts over the details of her death in initial Turkish media reports and called for an international investigation into the incident. Moreover, suicide is rarely if ever the result of any single event or incident, according to mental health experts.
The evidence reviewed by Sutton's family and IWPR -- which included closed-circuit video, witness statements, still photos, a viewing of the body by Sutton's sister and a site visit by IWPR staff and family -- indicated that Sutton appeared to have acted alone and there was no sign of a struggle. All materials involved in the incident appeared to have already been in her possession.
Sutton was found with two credit cards and "a large amount" of cash, IWPR said. There was no indication of theft or any missing belongings. 
The Sutton family and IWRP plan to ask for an independent investigative expert to also assess the incident once the Turkish investigation concludes.  
Sutton had previously held U.N. positions and worked as a journalist with the BBC. She had also been working toward a doctorate at the Australian National University. Her university webpage says her research focused on supporting women journalists in Iraq and Afghanistan.
Calling all HuffPost superfans!
Sign up for membership to become a founding member and help shape HuffPost's next chapter