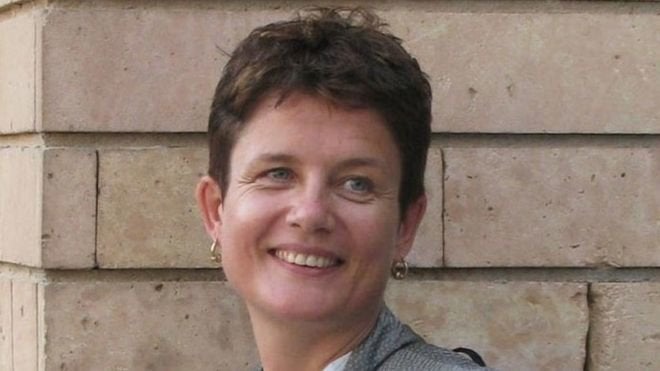 Friends and colleagues of Jacqueline Sutton, a British journalist who was found dead in an Istanbul airport restroom over the weekend, said they doubted reports that she had killed herself and called for an international investigation.
"It's all very weird," said Anthony Borden, executive director of the Institute for War and Peace Reporting, a nonprofit group focused on expanding journalism in war-torn regions, about local media reports that Sutton had hanged herself after missing a connecting flight to Iraq. Sutton had been the organization's Iraq director. 
"She's a globetrotter, she knows what she's doing, has traveled under these kinds of circumstances for years," Borden told The Huffington Post. "She's very familiar and comfortable with this kind of travel, and a missed flight would usually amount to a little extra downtime for her. It wouldn't normally create an issue of such tremendous impact for her."
Anadolu Agency, Turkey's state-owned news organization, reported that Sutton missed her connecting flight and became "distraught" that she didn't have money for a new ticket. The news agency didn't cite a source. Dogan News Agency, a private news organization, said Sutton hanged herself with shoelaces from a bathroom door hook. Dogan, which didn't name a source, reported three Russian tourists found the body and alerted police.
Neither Istanbul airport authorities nor law enforcement responded to multiple requests for comment. 
Sutton, 50, was traveling with her iPhone, credit cards and laptop, which she would normally use to book another flight if she had missed her connection, Borden said.  
"She's used to that. How a couple hundred bucks could enter into the equation is beyond me," Borden said. "It's such a confusion to think of this occurring.
"She was a strong, confident and fearless woman," Borden said. "We want a transparent investigation so we can hopefully get to the bottom of this."
Other colleagues also voiced suspicion.
"I simply cannot see her feeling distraught about missing a flight -- after all she was a very seasoned traveler," said Sudipto Mukerjee, a friend who met Sutton about four years ago when he worked with the United Nations Development Program in Iraq. 
"I would have easily accepted if the reports were that she fought with the airlines staff over her rights to be provided a free seat on the next flight," said Mukerjee, now the U.N. Development Program's Sierra Leone director. "She was indeed someone who would stand up for her rights and those of around her."
Mukerjee also expressed serious doubt that she would have missed her flight at all, unless a connecting flight had been delayed. 
"She was anything but confused or forgetful -- most of our common friends feel exactly the same way," Mukerjee said.
Charlie Winter, senior researcher for anti-extremism organization The Quilliam Foundation, tweeted in disbelief about Sutton on Monday:
Manuela Saragosa, a former BBC colleague of Sutton's, said she was shocked:
Jane Pearce, a friend who works at the World Food Program, said she doesn't believe the suicide reports:
Sutton seemed quite capable of handling adversity. According to a video interview with her transcribed on an Australian blog, Sutton said she had been "detained as a spy and deported" in the 1990s while working in Eritrea, Africa. 
Beyond her work with the Institute for War and Peace Reporting, Sutton held U.N. positions, was a journalist with the BBC, and had been working toward a PhD at the Australian National University. Her university webpage says her research focused on supporting women journalists in Iraq and Afghanistan.
"The reports that came out in the Turkish media -- they were abrupt," Borden said. "You can't announce the news at the same time you reach the conclusions or resolve questions of how such a thing could happen." 
Sutton's plans in the region didn't appear to telegraph that she was struggling mentally or emotionally, Borden said. She was returning to Iraq with plans for work to combat violent extremism -- a cause to which she was dedicated, having spent almost a decade in Iraq and some additional time in Afghanistan. 
Calling all HuffPost superfans!
Sign up for membership to become a founding member and help shape HuffPost's next chapter