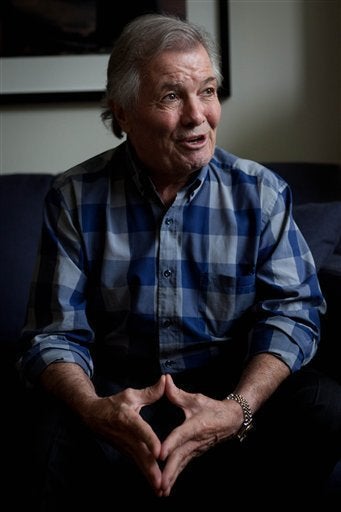 (Associated Press) NEW YORK -- What price fame? Perhaps a raw deal on your meal, says Jacques Pepin.
The longtime dean of French cooking in the U.S. worries that so many up-and-coming chefs focus so much on book deals and television appearances they may lose sight of their real job.
"It's someone who is totally egocentric," Pepin said of chefs who chase fame. "And in that sense it does affect the customer because that person is not taking care of the customer. He doesn't give that customer his due in terms of time and effort for the money that the customer pays."
Pepin, who has starred in numerous public television cooking shows, said that when he speaks to culinary students today, nearly half aspire to write books or appear on TV. Pepin was being honored for his work in food during a tribute dinner at the New York Wine and Food Festival.
He said the culinary world's focus on fame marks a shift in how new chefs view their role.
"The idea of old was to conform yourself to a style of cooking, it was not to create a style of cooking," Pepin said during an interview before Saturday's dinner. "Now the chef is so much into `I want to sign that dish and say I am the one who made that dish.'"

Calling all HuffPost superfans!
Sign up for membership to become a founding member and help shape HuffPost's next chapter