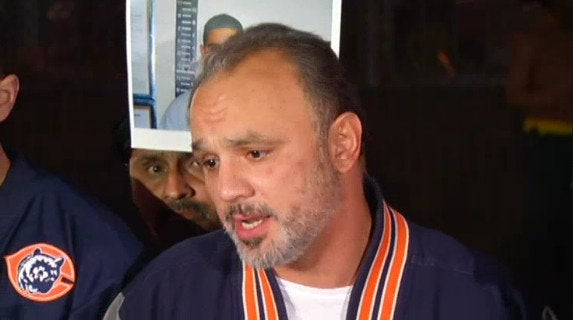 A Chicago man who served 21 years in prison on a murder charge for which he was later exonerated filed suit Thursday against the city of Chicago and its police department.
Attorneys representing Jacques Rivera, 47, claim that Chicago police falsified evidence and manipulated a witness before their client was convicted in 1988 of fatally shooting Felix Valentin, a gang member, and sentenced to serve 80 years in a maximum security prison.
"The Police Department has never investigated any of these cases or disciplined an officer despite clear, egregious misconduct in many of these cases," Bowman said, according to NBC. "That's simply unacceptable."
Rivera's case was the subject of over a decade of work by the Northwestern University Law School's Center on Wrongful Convictions.
Specifically, he's been unable to attain the $199,150 in financial restitution he is seeking under Illinois law because Cook County prosecutors have called on Rivera to further prove his innocence -- even after being exonerated.
"I'm not really free yet. At 47, I live with my mother to make ends meet and I can't afford a vehicle to get to a job or the events I've been asked to speak at," Rivera told Protess last month. "Prosecutors are doing everything they can to prevent me from living my life."
CORRECTION: A previous version of this story incorrectly stated that Rivera was convicted in 1998. He was, in actuality, convicted in 1988.
WATCH a previous report on Rivera's exoneration:
Popular in the Community