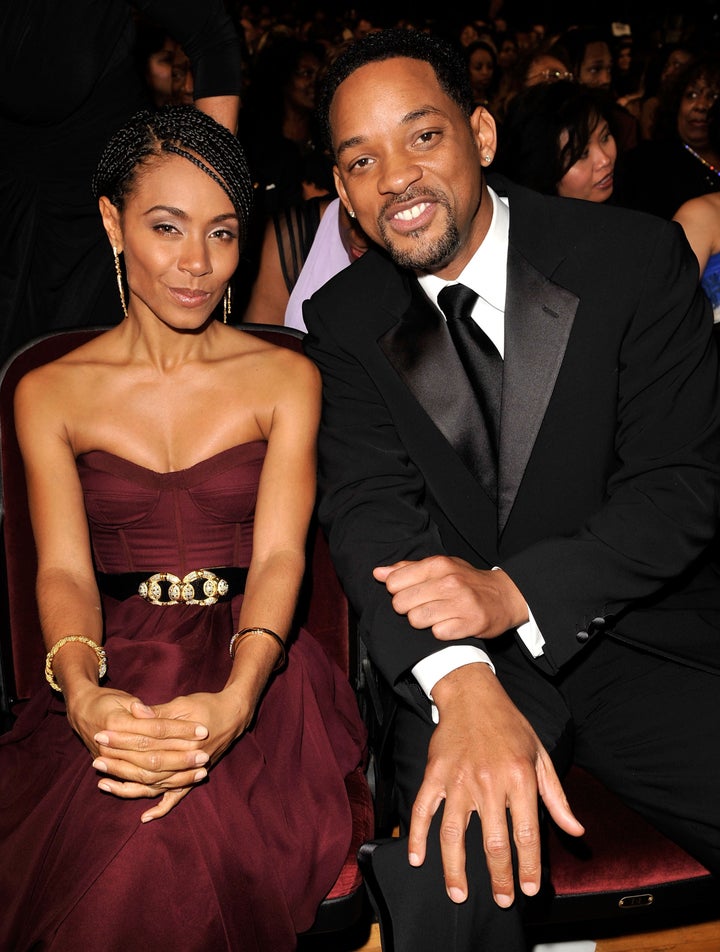 Jada Pinkett Smith is talking about her hyperactive sex life again. "In a limo, on the way to the Academy Awards this year, Will started looking at me in this way that drives me wild. We started kissing passionately, and the next thing I knew, well, let's just say we missed the red carpet and I ended up with almost no makeup on," she tells Shape magazine.
Jada has never been shy about discussing her feverish life between the sheets with Will Smith, her husband of 11 years. Let's take a look back at her public overshares.
Will has long been the target of gay rumors, which Jada has denied in the past.
"I don't have an open marriage and no, we're not gay - and you don't trust that? Well then there's nothing that I really have to say to anybody about anything, because at the end of the day, I'm living my life, and I'm happy," she told National Public Radio.
Support HuffPost
The Stakes Have Never Been Higher
Popular in the Community