H.E.A.T. Watch may sound like a term used to describe summer's impending warm weather, but on the streets of Oakland, Calif., in areas actress Jada Pinkett Smith refers to as the "track," it represents help for the estimated 200,000 minors who fall victim to human trafficking and commercial sexual exploitation in the United States each year.
It's a crisis that Smith says her daughter, Willow, brought to her attention, and one that proves to be especially critical for young girls Willow's age.
On the eve of the U.S. State Department's 2012 human trafficking report, Smith sat down for an exclusive interview with The Huffington Post, sharing her knowledge of the trafficking crisis at hand and how an encounter with actress Salma Hayek prompted Smith to lend her own voice to the cause.
"We've always looked at human trafficking as being a problem over there, somewhere else, but it's actually happening inside of our borders ... in our own backyard," Smith said. For her, the battleground is Oakland, where she's been boning up on information and drawing up an advocacy plan.
Smith's efforts to stop trafficking parallel those of many others in the state, including representatives from Facebook and Microsoft who last month joined law enforcement and nonprofit leaders to create a new Department of Justice task force on human trafficking. Their goal is to devise best-practice guidelines for those combating human trafficking locally and online.
And in the age of Instagram and Foursquare, the Web is precisely what Smith says parents need to pay attention to. "The Internet is one of the biggest lures for young people getting caught up in human trafficking," she said. "I can't tell you how many stories I've heard about people who have met someone at a park or a mall and got snatched up, with their parents waiting for them in the parking lot!"
"I think it's especially important in all communities. There are very, very high numbers of African-American and Latina women who are trafficked, but that's not to exclude white women or Asian women," she said.
With a perspective that "one woman is every woman," Smith is working instead to help others identify the face of trafficking.
"Modern-day slavery wears a different face because you don't see chains," she said, noting her movement's ironic timing with the 150th anniversary of the Emancipation Proclamation. "We have to be able to differentiate what trafficking looks like versus a gentleman coming into a hotel with his niece or daughter, or two girls sitting on a bus stop waiting for a bus and not for 'John'."
Smith points to some of the "faces" she's encountered -- children being sold by relatives their parents trust; immigrants being sold on the promise of a better life; and women being sold by men they love, a storyline that serves as the basis for a video she produced with actress and fellow activist Salma Hayek.
Here, Smith talks about her vision for the piece and what the Spanish lyrics mean:
Before You Go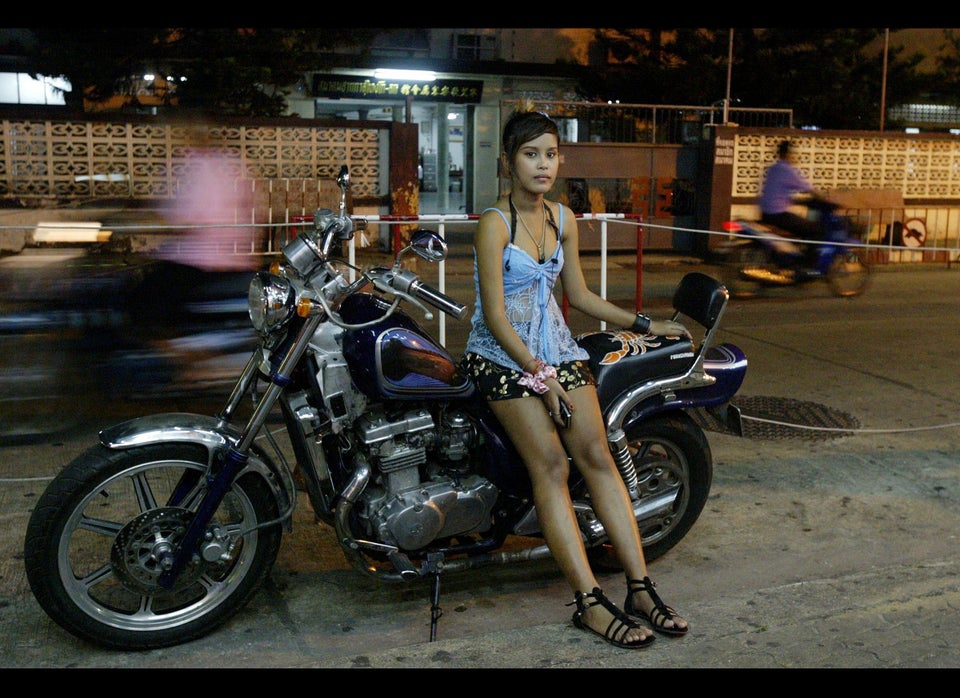 The Many Faces Of Prostitution
Popular in the Community